Glass Fishing Floats Photos Special Pictures
by Stu Farnsworth and Odyssey
(Tsunami Danger Zones)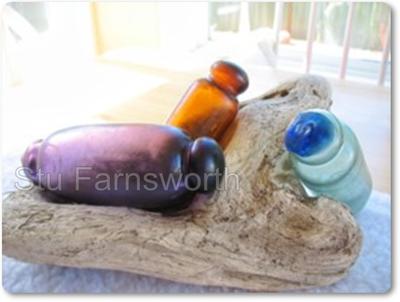 Rolling Pin Glass Floats
Because of interest in glass fishing floats from Japan, Russia, and other areas, we wrote our friend and glass fishing float authority, Stu Farnsworth, asking for more pictures of floats.

Here's Stu's reply to our email:


"Hi David,

Thanks for the note... I am sending a few scans of some floats.

I don't know what photos you already have.

So I'm sending these as a shot in the dark.

Thanks for all of your help towards my collection it is very much appreciated."

Stu Farnsworth


Our thanks to you, Stu, and we look forward to hearing from you in the future!


More glass fishing floats photos and stories:
Join in and write your own page! It's easy to do. How? Simply click here to return to Questions.
---