Our Sea Glass For Sale through Dec. 5 click or tap here...

Shard "SA" pottery mark (partial name)
by Sue Robinson
(Milwaukee WI, USA)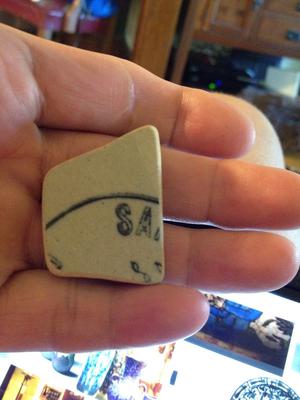 SA visible only
Hello,


I found this shard in South Milwaukee, WI a few days ago. Internet searches have not identified the maker.
The only letters visible are "SA", but here is more to it! I thought it might be SAXE, but I have not been able to confirm that. Can anyone else confirm or supply another suggestion??? Thanks much.
Sue.
---