Hi,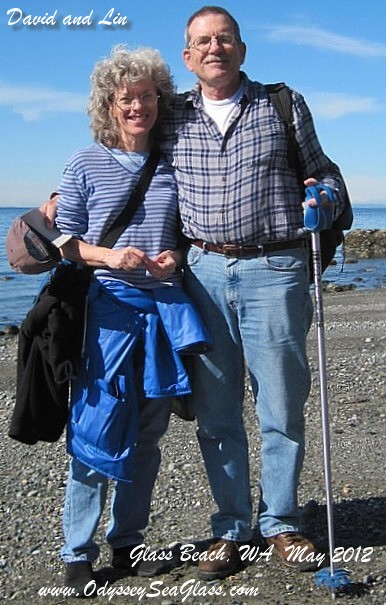 Did you know that the vast majority of beaches in the world are unexplored for sea glass?

It's true. The biggest countries in the world have thousands and thousands of miles of populated coastline - and no one has ever heard of, much less looked for, sea glass.

Even the smaller countries are only somewhat aware of their potential treasures.

Like this one just in - an intriguing report on a potential great glass beach.


Sea Glass Overstock Auction
Lin and I are selling a whole bunch of overstock sea glass that we have collected over the years and MUST get rid of (yes, it's hard to let go).

This is an ongoing eBay Auction until we have signficantly reduced our overstock.

Here are some of the beautiful sea glass lots that you can bid on now!

DON'T LOSE OUT,

BID NOW




Returns: Accepted within 14 days




0 bids

$19.95

Free Shipping

Time left:

3h 52m
Returns: Accepted within 14 days




0 bids

$6.95

Free Shipping

Time left:

4h 1m
Returns: Accepted within 14 days



0 bids
Buy It Now

$7.95

$9.95

Free Shipping

Time left:

4h 12m
Returns: Accepted within 14 days




0 bids

Buy It Now

$3.95

$4.95

Free Shipping

Time left:

4h 14m
Returns: Accepted within 14 days




0 bids

Buy It Now

$7.95

$11.95

Free Shipping

Time left:

4h 17m
Returns: Accepted within 14 days




0 bids

Buy It Now

$5.95

$7.95

Free Shipping

Time left:

4h 37m
Returns: Accepted within 14 days




0 bids

Buy It Now

$19.95

$24.95

Free Shipping

Time left:

4h 37m
Returns: Accepted within 14 days




0 bids

$4.95

Free Shipping

Time left:

4h 44m


PURCHASE NOW BEFORE OUR STOCK GOES DOWN AND PRICES GO UP!

For some of our higher quality sea glass, please visit OdysseySeaGlass.com's bulk sea glass colors page.

Happy hunting to all!



David and Lin Schneider


OdysseySeaGlass.com