Sticky when wet
by Robert
(Garfield, new jersey)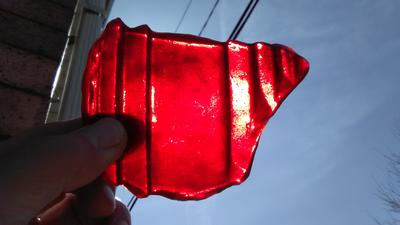 I found a large thick piece of red glass when I got it I washed it off but to my surprise it became sticky enough to lift it off the counter.


As soon as it dried off it was not sticky at all looks like a warning light and has me baffled.
If you have any ideas what it is or why it is sticky?
The glass is very porous maybe it causes a vacuum?
- question submitted by Robert - May 2018