Hello All,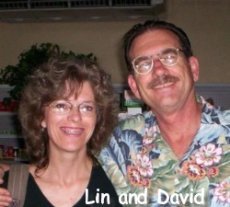 Although it is chilly this morning in the Pacific Northwest of the United States, the sun is out, the sky is deep blue, and everything is bright!.

The longest day of the year is in just a few more days, so get out there to the beach. Here in Washington, it is light until 10 p.m., and I know that some of you in Canada, Alaska, and other areas of the world have even more hours of sunlight to illuminate the glow of beach glass!
I have added an easier upload feature on "Catch of the Day" so that you can contribute your photos on what you find today at the beach.
And we look forward to seeing your beach reports, crafts stories, and photos on "Your FUN Page".
As you know, this newsletter is an update on the new features and changes in the last couple of weeks.
If you are a new subscriber, you will enjoy the story and photos at Glass Beach Special. ENTER PASSWORD: gobeachglass


If you have been reading the RSS/Blog, you will already have seen some of these new items...
But take a look at the updates below and see if you missed something important.
If you would like to receive the RSS/Blog, click on that "orange button" in the upper left hand corner of the toolbar on each page of Odyssey Sea Glass to subscribe.
If you have any questions or need more information, feel free contact us by clicking the above photo.

Jun 23, 2009, NEW! Soon...
We've been hard at work the last couple of days taking photos and inventorying sea glass that we will be putting up for sale on our site soon.
We will be offering craft glass for mosaics and other projects; matched pairs for earrings, etc., bulk glass, variety groups, and beautiful individual pieces.
HOWEVER, it does take time! Meanwhile, just keep your eye on the blog or newsletter so that you don't miss this new "Buy Sea Glass" feature when it comes out!
David (editor)
---
Jun 20, 2009, How To Keep Sea Glass From Chipping?
Do you recommend coating sea glass with something to keep if from chipping or cracking? I'm a new subscriber to your newsletter and I love it! I
Permalink -- click for full blog post
---
Jun 20, 2009, Sea Glass - Cinnamon Beach, Palm Coast, Florida
Name of Beach and Comments: Palm Coast FL~ Cinnamon Beach UNBELIEVABLE....found over 50 pieces in two days! How would you rate this beach for sea
Permalink -- click for full blog post
---
Jun 20, 2009, Best Sea Glass Stories
How often do you find sea glass like this one? I'm collecting sea glass for a long time but this is the first time I ever found the perfectly
Permalink -- click for full blog post