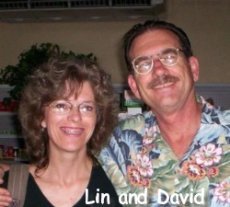 Here is a special newsletter that you will enjoy reading, especially if you love rare sea glass and sea glass jewelry!

Interview with Joan Laverick of our Authentica line of rare sea glass jewelry
After reviewing many sea glass artist's sites on the internet, Lin came up with a chosen few that we felt offered the very best of present-day sea glass jewelry.

Among the best who joined us at Odyssey Sea Glass to reveal their beautiful jewelry lines were Signe Lawson, who we interviewed last month (December 2011); and now we introduce Joan Laverick of Olde England's famous sea glass shores.

We are proud to announce the addition of Joan's Authentica Line, a combination of a dazzling collection of very rare sea glass and innovative design and craftmanship.
Recently, Lin had a chance to ask Joan about her background and art

Lin: Hi Joan. We've been looking forward to this partnership for a long time.

First of all, why don't you tell us a little about yourself?
    
Joan: I've been a lover of the sea since being a little girl.

My mam used to take us to her caravan most weekends and I would spend hours surfing the beach. It was here where my first fascination with sea glass was born.

I was in awe of the sea's wondrous gems that kept floating up onto the shores and would hurriedly report my findings back to my family!

I have a wonderful loving family. I have been married for 34 years to my dear husband Bill. I have three children, two boys and a girl, who I love dearly. They give huge support to me and my work.

Now my life is about my family and grandchildren and my passion for producing my jewellery.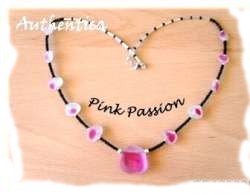 I still work full time at the local college where I have worked for over 7 years.

One of the nice aspects of my job, I get 14 weeks holiday each year during which I can be found walking some of the best beaches in the world for seaglass.


Lin: Where are you from?

Joan: I live just outside Durham City North East England where I've lived all my life. It's a lovely city with great history.

Here I have my sea glass on display at the Durham Tourist information centre……http://www.thisisdurham.com/site/tourist-information-and-maps/search-results/durham-tourist-information-centre-p91441.
They've been a regular client of mine for the last year and I receive amazing feedback from customers regarding my designs.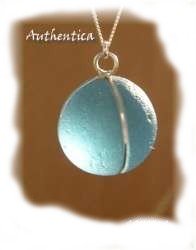 Lin: How did you get the Seaglass Bug?

Joan: It all started when my oldest son arrived home from a day at the beach with my grandson about 2 years ago. They handed me some multi-coloured seaglass they had collected from a local beach.

I found these gems very beautiful and started going to the beach myself to collect seaglass.

From here, I started to wire wrap the seaglass and made them into necklaces and other jewellery items ~ all self taught too!


Lin: How did you get started making jewelry?

Joan: I made a pair of earrings for a leaving present for someone at my place of work and was asked if I could make more.

Before I knew it, I was selling them to all and sundry!! Soon orders cane flooding in from friends and family. It was at this time that 'Authentic Seaglass' was born, www.authenticseaglass.co.uk.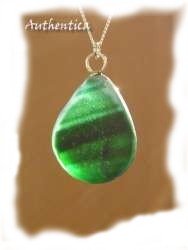 I always remember one of the first sites I used to visit on a regular basis for information in those early days was Odyssey Sea Glass because it contained so much information.

I always remembered David & Lin's catch phrase, "Make your hobby your business," advice which I followed.


Lin: Have you ever taken any classes for jewelry making?

Joan: No, I am self-taught through trial and error. Attention to detail is essential as I'm a perfectionist and will not be satisfied with my jewellery creations until the heart says 'YES I love that.'

Each item has a touch of tender loving care. I found that working with sterling silver allowed me to broaden my range and bring more intricate detail into the wrapping when coupled with silver soldering again self taught.


Lin: How do you come up with your designs?

Joan: Through inspiration and creative expression. Some of my designs come to me whilst dreaming.

I'm always thinking of new and exciting ways to enhance the pure qualities of the seaglass which is uniquely beautiful in every sense of the word!



Lin: Who has helped you with your business along the way?

Joan: Shari Hart is a remarkable lady who lives steps away from beautiful Nantasket Beach in Hull, MA, a small seaside community located between Boston and Cape Cod.


Her website can be found at http://www.etsy.com/people/OceanSkye. She sells the cards to a chain of stores including Reid Jaames, jewellers, Hull Massachusetts USA, who sells organza bags of my handpicked seaglass on my behalf.
Lin:
Well, thank you so much Joan for this glimpse into your seaglass and jewellery experience in England and elsewhere. I know that our readers will enjoy reading this.
Authentica, Joan Laverick's really special line of seaglass jewellery of rare colours from the shores of the British Isles, is one of our featured lines here on Odyssey.
You can browse and buy her original seaglass jewellery on our site by
clicking here
.
If you are a new subscriber, you will enjoy the story and photos at the
Glass Beach Special. If that link doesn't work in your email, copy and past this into your browser:


https://www.odysseyseaglass.com/glass-beach.html


ENTER THIS PASSWORD: gobeachglass