Just thinking about the beach - the salt air, the waves, the sea birds, the sunburn... well, let's not think about the sunburn.
Just thinking or meditating on being at the beach can give us a feeling of tranquility and calmess. Being there is even better :)
While at the beach though, you need to be aware of some important safety tips. The dangers mainly occur on open-ocean beaches but the principles - staying alert to your surroundings - apply anywhere.
In This Odyssey Sea Glass Newsletter:
4 (or 5) Life-saving Beach Safety Tips

Highlights from the Latest Blogs, Sea Glass Reports, and Submissions
IMPORTANT - Life-saving Beach Safety Tips
#1 -
Don't turn your back on the ocean!
Even on a calm day, there is a chance that a wave will catch you by surprise. Friends of ours, natives of Hawaii with lots of experience in the sea, were fishing from a cliff about 10 feet above the water on an apparently calm day. A wave came out of nowhere and swept 3 of them into the ocean. Fortunately they all made it out alive.
#2 -
Repeat of #1 -
Beware of sneaker waves.
On the West Coast of the USA, for example, it's estimated that sneaker waves kill more people than all other weather hazards combined.
Read more...
#3 -
Don't play on logs.
Recently a 10-year-old boy was killed on an Alabama beach by a log rolling in the surf. Logs can roll in just a few inches of water and even with very small waves. Logs piled higher on the beach can also be unstable and accidents from rolling logs have ruined more than one beach trip.
#4
-
Stay clear of cliffs
. Steep bluffs can be unstable. Avoid walking along the top edge and/or walking beneath overhanging bluffs.
#5 -
To loosen things up, here's the last "life-saving" tip.
Keep a close eye on your companions
or they may turn on you - although we don't have any actual reports, we have overheard others comment that they could "kill for a piece of red." Just joking, of course!
Granted, a sheltered beach or a lake presents less dangerous conditions than open-ocean shores. But for safety's sake be aware of your surroundings and pay close attention to any posted danger signs.
Sea glass books - which to read?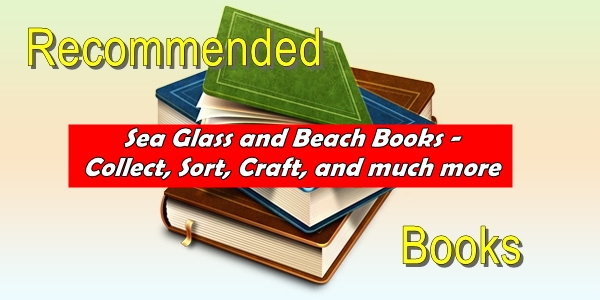 New Posts with Photos and Sea Glass Reports from Around the World
---
We hope you have enjoyed this newsletter from us at OdysseySeaGlass.com
We wish you a
Happy hunting,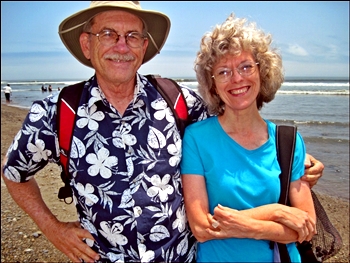 David and Lin