Home - Buy Sea Glass 

Buy Sea Glass
If you are thinking about buying sea glass more than a few pieces at a time, please read the following page first:
Buying sea glass in bulk quantities

NOTE: Lin and David only sell sea glass at certain times of the year.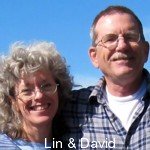 We have sold thousands of pieces of sea glass as well as sea glass jewelry and art over the past few years. However, we now live most of the year in Peru, South America, and aren't selling yet from Peru. 
The listings and/or other information will give you an idea of prices on sea glass when we do sell. The sea glass shown is not available at this time.

We also have an online store at Etsy - again, not actively selling at the present time.
To know when we do start selling, keep up to date with our free newsletter and/or our Facebook page.
Most people buy sea glass a few pieces at a time. Prices vary greatly based on the color, quality, and size of the sea glass.
To buy sea glass, check out Etsy stores and eBay. But be very careful - there is a lot of fake sea glass out there.
So before buying READ:
How to Tell if the Sea Glass is Fake
Choose the color or grade you're interested in from the following list:
Blue Sea Glass
Turquoise Sea Glass
Seafoam Sea Glass
Green Sea Glass
White Sea Glass
Mixed Colors Sea Glass

Rare and Unusual Sea Glass
Brown/Amber Sea Glass
Beach Pottery & Milk Glass (Jadite)
Grading Sea Glass
- Be sure to know your grading descriptions when you buy sea glass online.
(Click here for a complete guide to grading with photos, etc.)
1. Jewelry Grade A:
Evenly and thoroughly frosted with very rounded corners. No chips, poorly-rounded corners, or visible defects. Excellent for fine jewelry.
2. Jewelry Grade B:
Same qualities as A grade sea glass but with a small chip or defect visible from one side only OR more defined edges/corners. Very good for jewelry and arts.
3. Jewelry Other:
May have more than one of the defects of B grade, but because of unique shape, color, or other qualities, it could make a nice jewelry piece.
4. Craft Grade A:
Evenly and thoroughly frosted but with chips or defects visible from both sides, not more than 1 rough edge. Good for many art and craft projects.
5. Craft Grade B:
Somewhat frosted. May have chips, defects, more than 1 rough edge. Good for mosaics and some craft projects. For a detailed look at grading, go to the Grading Sea Glass page.
Buy Sea Glass with confidence from Odyssey Sea Glass. When you buy sea glass or buy beach glass from us, your satisfaction is our goal. If you have questions, feel free to contact us.
Related Pages:
SEA GLASS TOOLS
For drilling and working with sea glass.
Check out our viewers' most popular tools by Dremel


---