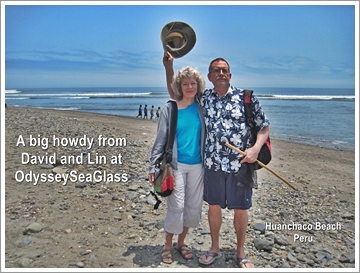 What's up in your corner of the world? We truly hope you are enjoying the day and wish we could give you some encouragement in person. Our motto has been "keep on keepin' on" which is very close to a lot of other sayings like "one day at a time" or "never be anxious about the next day, for the next day will have its own anxieties."

Here in Southern Maryland we are hunkering down for another storm with snow on the way again. We don't expect a whole lot here but farther north is getting slammed again.

One of the best ways to get through cold wet weather is to snuggle up in front of the fireplace with a good book. Even better is a book that will transport you off to sunny beaches and blue skies, especially if it's about sea glass. Reading is the next best thing to being there and an interesting book will definitely lift your spirits and make the indoors much more endurable.

Probably the sea glass book that is the most essential and best for your library is "Pure Sea Glass: Discovering Nature's Vanishing Gems" by Richard LaMotte.
Pure Sea Glass has been around for quite a while but still is one of the best references on sea glass history and collecting.
Perhaps you already have LaMotte's book or are looking for a book about beach crafts.
Take a few minutes to look over our recommended books and choose one that will best lift your spirits until the time when you can feel the warm sand under toes again. We have arranged the best choices by category and you can see them by clicking on

https://www.odysseyseaglass.com/sea-glass- and-beach-books.html


These books are available on Amazon - we get a few cents on sales that come through our site but it does not cost you any extra. Let us know what you think of these choices and leave a comment so others will know what to expect.


Here's what we have in this newsletter.
Our Sea Glass and More for Sale...
We have literally hundreds of listings of our raw sea glass and handmade beach products in our online Store. To see them...
Click or tap on the following list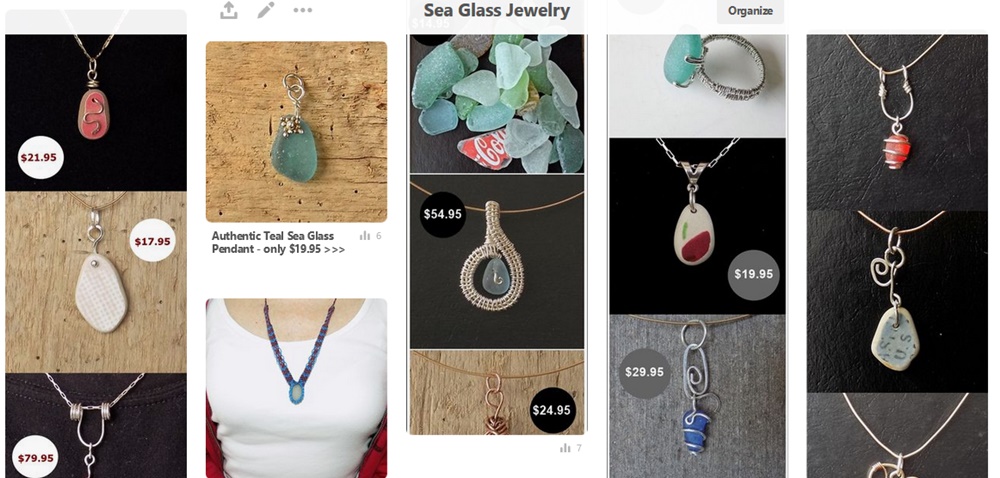 Moving on to your possible sea glass experiences, we continually get reports and identification questions about sea glass etcetera. You can check out these....hopefully to answer a question or submit a comment, photo, or question of your own.
Here are the latest photo submissions:
New Posts with Photos and Sea Glass Reports from Around the World
Mar 19, 2018
Can anyone help me identify this piece of glass?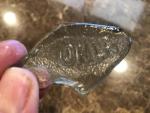 Found in Oxnard Ca at Oxnard Shores Beach. Very thick, approx 1 1/2"long and 1"wide, light grey/clear in color, slight curve to the piece as well.
Continue reading "Can anyone help me identify this piece of glass?"
Mar 19, 2018
How old is this piece?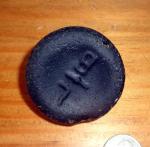 Hello I found this piece right after hurricane Maria in a northern Puerto Rico beach. I do know that PR was the oldest seaport in the new world. I've
Mar 19, 2018
Sea glass found in Japan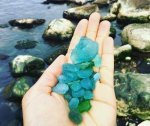 Greetings! I had a day trip to Suzu-shi, a small city located on the Noto peninsula in Ishikawa Prefecture, Japan. Along the beach were various pieces
Mar 19, 2018
Ben T Davis Beach Tampa Fl.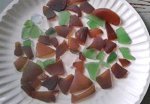 Found March 2,2018. 😎 Everyone talks about never finding any sea glass in Florida. Well, i found some. And in an unlikely place. Tampa! Found all
Mar 16, 2018
3-4-18 New Bedford, MA, Sea Glass Found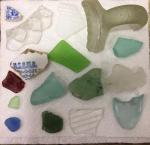 My daughter and I found so much after the recent storm.
Mar 16, 2018
What is this piece from?
This piece as found on Galveston Bay, Texas . The letters CA are imprinted.
Mar 11, 2018
Clear sea glass with wording "OIL"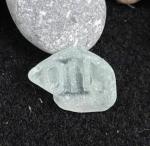 July 2017 - found this piece along the shore of Lake Ontario, Canada, at Presquil Provincial Park. Very little sea glass is found along this shoreline,
Mar 11, 2018
Eastern Promenade Beach Portland Maine 3-3-2018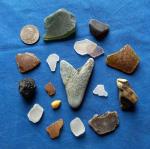 Awesome piece of green after last night's storm. Maine's Southern Coast:
Continue reading "Eastern Promenade Beach Portland Maine 3-3- 2018"
Mar 09, 2018
Not sure what this is, possibly stained glass?
Ive found a few of these pieces near Seabright New Jersey in the last month month??? I can tell that it's glass but I'm not sure what it was from ...possibly
Continue reading "Not sure what this is, possibly stained glass?"
Mar 06, 2018
Innes Park
Innes Park, Bundaberg, QLD, Australia March 2018 Small collection of glass and broken tiles. Easy access, but be prepared to navigate through volcanic
Mar 02, 2018
Perfume Bottle Seaside Beach Feb 2018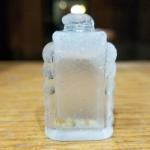 Hi I found this lovely gem on the beach.. located Seaside, Ca. at the beginning of February 2018. I think it might be a perfume bottle from the 1920's.
---
We hope you have enjoyed this newsletter from us at OdysseySeaGlass.com
We wish you a
Happy hunting,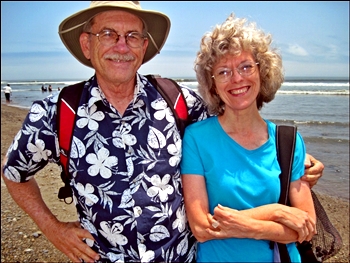 David and Lin