Home - Sea Glass - Sea Glass Books

Sea Glass and Beach Books - Collect, Sort, Craft

Sea Glass and Beach Books - Collect, Sort, Craft, and much more.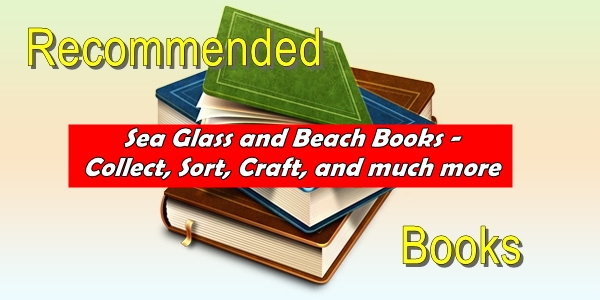 NOTE: If you don't see any books listed, you will need to disable the ad blocker on your browser. Click or tap here...
Collecting Sea Glass
Sea Glass Photo Books
Sea Glass and Beach Crafts Books
Sea Glass Children's Books
Beach Stories, Poetry, and more...

---
---
Lin and I are able to pay the expenses to keep OdysseySeaGlass going ONLY through advertising on our site.
Clicking on a link to an advertised product will NOT COST you any more than going directly to that site and gives us a few cents at the same time.
Please, CLICK OR TAP HERE TO DISABLE YOUR AD BLOCKER...

We participate in the Amazon Services LLC Associates Program , an affiliate advertising program designed to provide a means for sites to earn advertising fees.  We participate by advertising and linking OdysseySeaGlass.com to Amazon properties including, but not limited to, amazon.com, amazon.co.uk, amazon.ca, amazon.it, endless.com, myhabit.com, smallparts.com, or amazonwireless.com.
---
---
---