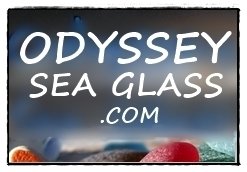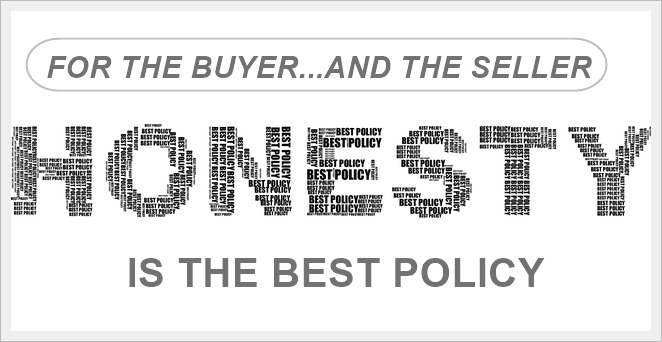 Etsy Seller Reviews - Buyer Beware

Uncovering Sellers of Fake Sea Glass... and More

BUYERS - you are hurt when you find out your purchase is not the real thing

SELLERS - you are hurt when you cannot compete against cheap mass produced items.

There's been an ongoing barrage of complaints against Etsy for years now - many products claiming to be handmade or vintage are mass produced. But this page is not about Etsy the company. It is about the lack of honesty among the sellers themselves.
There are many sellers who state in their headlines "Sea Glass ..." who are deliberately misleading the buyer. 
It's not only fake sea glass that is sold as the real thing but many other false products.

And because the fake or imitation is much cheaper, these dishonest sellers are cheating the person selling the real genuine goods - in our case it's sea glass.

BUYER BEWARE List

The following sellers sell imitation sea glass.

We are not saying that they are all dishonest, just be wary - all or some of the "sea glass" including "sea glass jewelry" and other products is FAKE.


77ChicCreations
Beach Grass Cottage
Beads in the Sea
BesidetheseaStudio

ByDeeZyne
DragonflyBeadsStudio
Funky Pretty Beads
Got2LoveItJewelry
JewelryJustMyStyle

PlayfulJewels

SeasideJewelry1
SherryKayDesigns

SimplyGDesigns
sweetstonesjewelry

TheTeardropShop
WaveofLife

YinaHawaii
yellowcentaury
Etsy shop owners: Is your store on this list? Please contact us with your comments. Hopefully, this list will get smaller rather than larger.

"This is by far some of the most gorgeous pieces of sea/beach glass jewelry I have ever seen. I love that you have matching sets of Sea/beach glass earrings and necklaces..."
Comment by totally-deceived purchaser of fake sea glass on an Etsy site, September 2017

SELLERS who responded with positive actions

These sellers moved quickly to adjust their listings of sea glass. Click on links to see visit their stores, drop them a kind note :)
TribewriterJewels - thumbs up on this site
Sea Glass Bead Supply - great attitude and changed their shop to say "imitation sea glass." Please visit their shop and leave a positive comment.
Linettesjewelrychest - Linette responded positively and has changed her descriptions to say "cultured sea glass."  :)
LaniMakana - now uses only genuine sea glass :)

Etsy shop owners: Is your store on this list? Please contact us with your comments. Hopefully, this list will grow as time goes by.

How We Investigate

First, we look at Etsy shops who are obviously selling imitation sea glass products. We note those who hide that fact.
Second, we write the owner a note (see sample below) making them aware of our concerns.
Third, we give the owner a chance to respond and act and we post that response.
Fourth, if the response is negative or nonexistent, we give that shop a negative rating on the Buyer Beware list.
Sample NOTE to the Etsy Seller

Advise a seller that their site will be listed on this page: Go to the product page listing fake sea glass. Click on "Ask a question" and enter something similar to the following:

(copy URL address from imitation sea glass listing here)

Good morning,

We notice that you use the words "sea glass" in your title and/or in your list of materials.
Because this misleads buyers who  and takes sales away from honest sellers of genuine sea glass, we are including your shop on our page listing sellers of imitation sea glass.
The list is titled Etsy Seller Reviews - Buyer Beware: www.odysseyseaglass.com/etsy-seller-reviews.html

We will be adding your site to this list.
Please contact us for more information on how to become one of our recommended shops instead.

---
This further information can be shared with shop owners who have questions.
Hi ________, thanks for getting back to us. We do appreciate your good intentions. :)

We are doing this to protect:

1) sellers of real sea glass who must compete with imitations sold as the real thing

2) buyers who find out later that they were deceived

Our page "Etsy Seller Reviews - Buyer Beware" states that you have been contacted by us. If you respond, then we will post your response. Please contact us with your comments.

Hopefully this will spread to other niches, since the lack of honesty in the headlines is pretty widespread across Etsy and eBay.
If the seller, does not respond or responds negatively, his/her shop will be BOLDED above under Buyer Beware.
Responses are listed below. Each owner has a chance to respond.

Feel free to copy and use the above letters. However, you are not authorized to use the name Odyssey Sea Glass nor to represent us.
Go ahead and write to any Etsy seller indicating where they are lacking honesty. Add their response and your comments and reviews below in the  comment area.

Participate in Etsy Seller Reviews