Home

>
Sea Glass Business Directory
Sea Glass Directory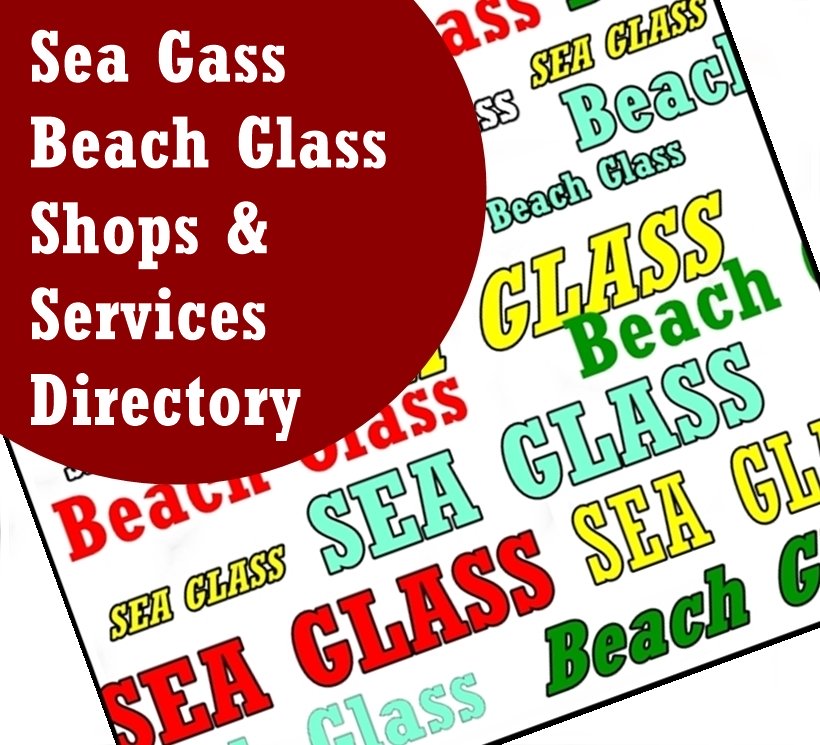 Note: This directory is for local businesses with a storefront or local sales location and is not intended for online-only businesses.

LIST YOUR SEA GLASS BUSINESS
List your local business in our sea glass directory and get found quickly and easily by people in your area who are looking for your products or services.
FIND A SEA GLASS BUSINESS
Our Sea Glass Guide - Business Directory allows you to search our growing database to find sea glass businesses near you.
It's FREE!
Scroll down to find out the many benefits to listing in this directory....
---
ATTENTION SEA GLASS ARTISTS AND BUSINESSES
Your potential clients are coming to our website
We can help them find you!
---
Fact: Most potential customers in your area are now searching online for sea glass gifts and services.
Fact: Most business directories charge you a fortune to be listed, have annual renewal fees and only allow you to promote the very basic information.
Fact: Our sea glass directory allows you to:
Provide as much information as you like
Including graphics
Is interactive
Integrates seamlessly with social networks.
Best of all, it's free.
Get Found!
List in our FREE Sea Glass Artist and Gallery Directory Today
To create your free listing, simply enter your details below.
You have unlimited space, so be sure to include lots of information and most importantly your contact details.

NOTE - As a general rule the more information you provide (at least 300-400 words), the easier it is for you to get found in our directory and more importantly the higher it will rank in Google.
Important - This directory is for local businesses, not for online-only businesses.

Our job is to help you get found in an internet search (even without going through our directory) by people in your area.

The way we do this is through the volume of quality content (you must submit content of at least 300 words).

When you write lots of content about yourself and your business it's generally easy for us to get you listed in main search engines like Google, Yahoo etc.




While this is a free directory service for folks looking for a local business
, don't underestimate the power of our results.
We'll put the effort in to help you... when you put a bit of effort in to help yourself (through writing a quality profile).
Please note that all submissions are moderated and go through a quality assurance check before being approved.
We are not able to accept submissions that have been copied and pasted from other internet sites.

Submissions must contain city and state or country where the business is located.

Poor quality submissions, submissions with less than 300 words, or submissions that omit required information may be deleted.
Suggestions:
We suggest that you first write your information in a text editing program like Microsoft Word. That way, it's easy to check for spelling or grammar errors and check the number of words in your submission. Then then simply copy and the information in your Word document and paste it in the space below.
Don't use all caps.
After writing your blurb, check that essential information - city and state or country, and business name as well as contact information (street address and/or business phone number and/or email address) - are all included near the top.
If you have any questions, please contact us for advice.
Who's in Our Directory?
Some of the many Sea Glass Artists and Businesses listed in our directory appear below. You can also search the directory to find a specific sea glass business in your area.

Links to the directory are located at the top and bottom of this page.

---