Port Au Port, NL - SeaglassDelights
by Jason Ballett
(Port Au Port, NL, Canada)
Sea Glass - Port Au Port, Newfoundland, Canada
SeaglassDelights
Living on an island, has meant countless hours walking the beach, searching for a very precious treasure - Sea Glass.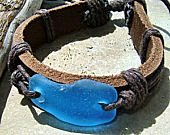 It is amazing how the ocean waves and sand can transform old broken glass into something so beautiful.
I wanted to share this beauty and was inspired to make something special from my Seaglass Collection - Handmade Jewelry.
Since each piece of Sea glass is shaped by mother nature, no two pieces are exactly alike. That is what makes my Jewelry so unique.
It has been over ten years since my journey began, I have grown to love and enjoy it.
This is reflected in the design of each piece of Jewelry that I create.
I hope you enjoy this gift from the ocean.
The Sea Glass
All of the sea glass I use is personally hand picked off the shores of Newfoundland.
Description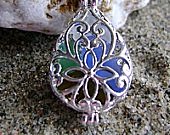 Handmade Newfoundland Sea glass Jewelry - Port Au Port, NL Canada
Free Shipping to Canada and the USA
Send a message if you find something you wish to purchase
Services
• Custom orders
• Wholesale orders
• Consignment orders
Seaglass Delights of Port au Port - Websites
www.facebook.com/SeaglassDelights
www.etsy.com/shop/SeaglassDelights
Background
I am a self taught sea glass jewelry artist with over ten years
of experience.
I continue to refine my work through experience and seminars which I attend.
Sea Glass Techniques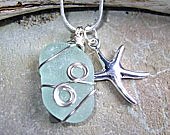 • Wire Wrapping
• Leather Work
• Settings
• Beading
Awards
Crafts of Character Program

Contact
SeaglassDelights@hotmail.com
Studio Location
Port Au Port
Newfoundland
Canada
Seaglass Delights of Port au Port -

Products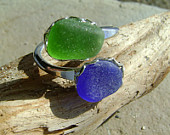 o Earrings
o Pendants
o Necklaces
o Lockets
o Bracelets
o Rings
o Brooches
o Pins
o Ornaments
o Bookmarks
o Keychains
o Purse Charms
o Leather/Hemp Bracelets
o Leather/Hemp Necklaces
Current Shops that carry my designs
• J.H. Breakell & Co. (Newport, Rhode island)
• GoldenGiftsPlus (Stephenville, Newfoundland)
• Dock Marina (Trinity Bay, Newfoundland)
• ShAmrok Crafts (Stephenville, Newfoundland)
• Alpaca Gift Shop (Port au Port, Newfoundland)
• Island Treasures (Corner Brook,Newfoundland)
• Gifts of Joy (Pasadena, Newfoundland)
• Seaside Suites (Woody Point, Newfoundland)
• Treasure Box (Rocky Harbour, Newfoundland)
• Sir Wilfred Grenfell Museum (St. Anthony, Newfoundland)
• Kittiwake gifts Hare bay/Gambo, Newfoundland)
• Just a little Something(Grand Bank, Newfoundland)
• Island Design/Elegant Pantry (St.John's, Newfoundland)
• Downhome (St.John's, Newfoundland)
• Edge of Avalon (Trepassey, Newfoundland)
• Murphy's The Cable Wharf (Halifax, Nova Scotia)
• Creative Treasures (Fort McMurray, Alberta)
• Galleria Inglewood (Calgary, Alberta)
• Red Church Gallery (Coe Hill, Ontario)
• Gros Morne Discovery Center (Woody Point, Newfoundland)
• June's Newfie store (Port Aux Basque, Newfoundland)