Hello All,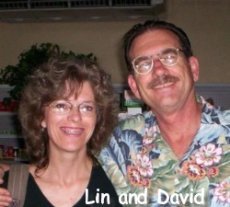 This newsletter is an update on the new features and changes in the last couple of weeks.
If you have been reading the RSS/Blog, you will already have seen some of these new items. On the other hand, take a look at the updates below and see if you missed something important.
If you would like to receive the RSS/Blog, click on that "orange button" in the upper left hand corner of the toolbar on each page of Odyssey Sea Glass to subscribe.  
If you have any questions or need more information, feel free contact us by clicking the above photo.

Apr 15, 2009, Sea Glass Pacific Coast - Alaska
Sea Glass Pacific - Featured is Nome, Alaska, where beach glass has accumulated since the gold rush days and...
Permalink -- click for full blog post


Apr 13, 2009, Collecting Sea Glass Before 2000?
How long have you been collecting sea glass? If you started collecting before the year 2000, we would love to interview you!
Questions could include such what interested you in sea glass, what was your most memorable find, what part of the world you have done your collecting, etc. Several photos could be included. If you have a website, we will provide a link.
A sample interview with be along the lines of the Stu Farnsworth series; however, we are looking for the "average person" type of interview as well!
The final posting would be subject to your approval, of course!
For more information, please contact David or Lin by clicking here.
---
Apr 11, 2009, secret beaches
what do you consider a secret beach? is it one that's not been published before? one that people dont want to be published? what?
Permalink -- click for full blog post


---
Apr 10, 2009, Sea Glass Italy
A couple of weeks ago, Lin had a customer trade some sea glass from Italy in exchange for making her a pendant out of one of her pieces. AS you can
Permalink -- click for full blog post


---
Apr 9, 2009, We Need Your Help
AS you know, we have a large list of beaches that we are continually updating. However, Lin and I need help with arranging the beaches in your area according to a logical sequence, ie, north to south, by area, or whatever makes more sense. We especially need help with the British Isles and Australia, as we have quite a few sea glass beaches listed but are not that familiar with locations.
Please contact us if you can help with this BIG favor!!!
Permalink -- click for full blog post


---
Apr 5, 2009, A Gotta Read! Stu's latest episode! Glass Floats II
...scared for my life several times that day as water surged in pounding the logs with tremendous force... running across the tops of the big logs to get clear of the water...
Permalink -- click for full blog post


---
Apr 5, 2009, Glass Fishing Floats
Glass Fishing Floats - Exciting interview and photos of a reknowned glass float collector and author
Permalink -- click for full blog post


---
Apr 3, 2009, Sea Glass, Barcelona, Spain

"Taller de la sirena"
Hi, my name is Uli. I´ve now been collecting seaglass for 4 months from the beach in Barcelona (Spain). I fell in love with these wonderful pieces of
Permalink -- click for full blog post


---
Apr 2, 2009, Sea Glass
Sea Glass - You are looking at probably the most complete site you can find on all aspects of sea glass - color, rarity, crafts, photos, beaches, jewelry, collecting, grading, and viewer participation
Permalink -- click for full blog post