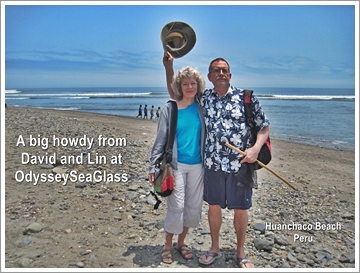 How are you doing today? Our hearts go out to those of you living in zones being slammed by hurricanes or other disasters.
Lin and I live on the coast of Peru in the Southern Pacific Ocean. The Spanish named this ocean "pacific" because of the almost total lack of storms.
Thus not only has no hurricane ever affected this coastline; there have been no ocean storms at all, yes, AT ALL, in the many years we have spent on the coasts of Peru and Ecuador.
This can be very boring. Which is OK for us.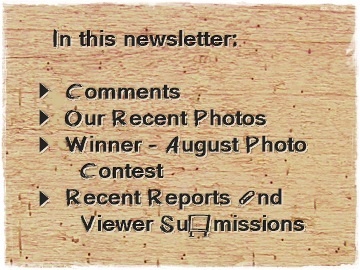 On the other hand, as many of you know, the Pacific Ocean is surrounded by a "ring of fire" which means volcanoes in certain stretches and, more to the point, severe earthquakes.
Peru has been hit by many earthquakes. When that happens, there is no warning and no escape. For now, all is OK here.
Well, on to better news.



Lin and I had a nice day at the beach on September 4th. Here are a few photos.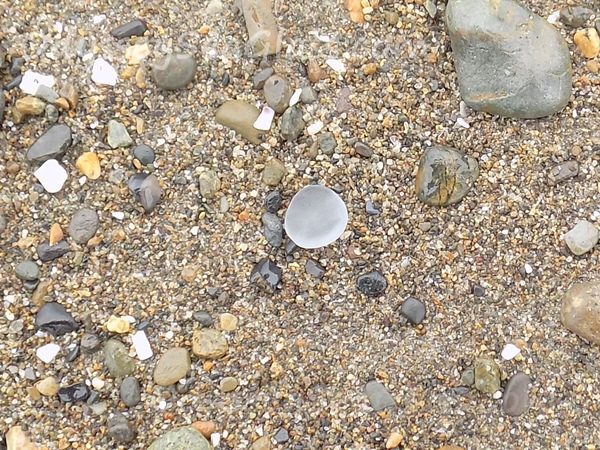 Above is what we found on September the 4th here in Huanchaco Beach, Peru. Exciting!
NOTE: Here's a caution though that applies to beaches everywhere.
Most people seeing the nice sea glass that was found on a certain day would expect to find the same on their visit to that same beach.
That is going to lead to disappointment in many cases. On any given beach, there are big changes from one day to the next.
That's just as true here in Huanchaco Beach as anywhere else.
Take a look at what we found on our next trip to the same stretch of beach just 3 days later: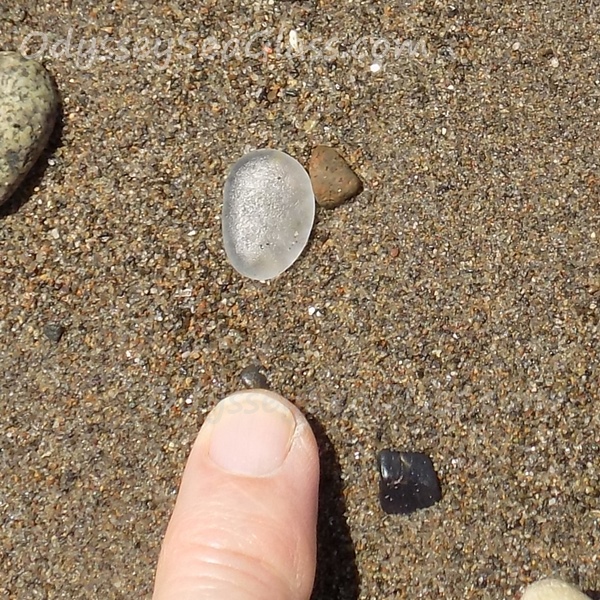 September 7th, Huanchaco Beach, one hour plus, one (1) piece of sea glass.
That's it. One piece of sea glass. Yep. only one lonely piece. Same beach, similar low tide, similar wave conditions.
So what does this mean for you?
What someone else finds one day does not mean you will find as much or as little the next day.
The secret to success is that there is no secret to success except:
Keep on truckin' or, better said, keep on seaglassin' and keep your eyes open, you can't do any more than that :)
Winner of the August 2017 Sea Glass Photo Contest
Photo of the Month Winner

August 2017
by Catherine Kuri
Congratulations Katherine! We can include a link to the page of your choice if you would like. Just write us back at this email address.
---
Gifts
Roses are romantic... but they fade away
Chocolate is warm and fuzzy... but it is soon gone
But books... Books last a lifetime
Go to our books page >>>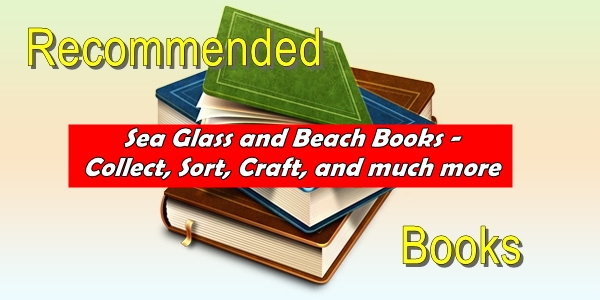 Go to our books page >>>
---
New Posts with Photos and Sea Glass Reports from Around the World
Taking the ocean home with me.
Hi, I'm not sure how active this page is, but hopefully someone can give me some feedback on this! My family spends a bit of time on Cape Breton Island
Continue reading "Taking the ocean home with me."
Sep 04, 2017
What was this when it was whole
Pressed glass. Pale pink. Interior bubbles. Found on beach in Summerside, Prince Edward Island.
Sep 02, 2017
Big Red in Nova Scotia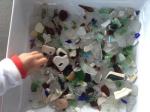 After a few days off work i decided to hit the beach below my home to search for a few treasures with my husband and 5yr old neice. Beautiful waves from
Aug 31, 2017
Work View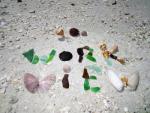 Where was this photo taken? (If appropriate, enter the beach name, city, state or province, country) Naples, FL Date, time of day, and weather conditions?
Aug 30, 2017
Fort Royal, Plage de l'éventail, Saint-Malo, Bretagne, France
Fort Royal, Plage de l'éventail Saint-Malo, Bretagne, France August 2017 100/hour See pictures here https://www.instagram.com/p/BYSuPNlAjo5/?taken-by=lth1701
Continue reading "Fort Royal, Plage de l'éventail, Saint-Malo, Bretagne, France"
Aug 28, 2017
Seaside Beach
Seaside Beach, CA August 22, 2017 Day 2 of a 5 day sea glass adventure and my friend and I were hoping we didn't have the bad luck we had the previous
Aug 26, 2017
What is this - found on beach?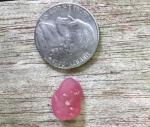 Found this recently at Horseneck Beach in Vivid USA. It looks more like a pebble than sea glass, but is such a vivid pink. Any thoughts? I'm thinking
Aug 26, 2017
Absecon Inlet Atlantic City, NJ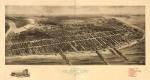 Death of a Glass Beach: By Arthur Neiman: Update Atlantic City, NJ. Dear Lin, David, & fellow sea glass collectors. It is with great sadness that
Aug 26, 2017
Beach Glass Knobs! - August 2017 Sea Glass Photo Contest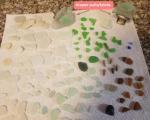 Home > Sea Glass Photo Contest > You are here Home > East Coast Sea Glass > Ohio > You are here I have been scouring Headlands Beach
Continue reading "Beach Glass Knobs! - August 2017 Sea Glass Photo Contest"
---
We hope you have enjoyed this newsletter from us at OdysseySeaGlass.com
We wish you a
Happy hunting,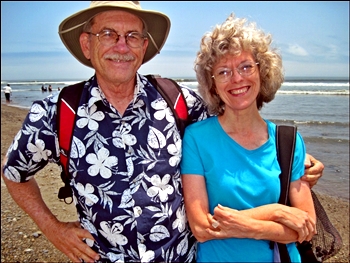 David and Lin