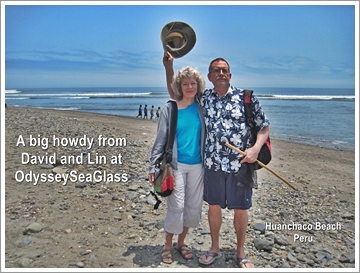 How are y'all doing today?
Here in Maryland, USA, there has been a change from a long hot summer to cool fall weather. Finally.
California has been having nice beach weather but some areas of the USA are already getting slammed with winter weather.
In not too long here on the East Coast, we'll be complaining about the long cold winter. Oh well! That's human nature :)
One thing that doesn't change is the excitement of a trip to the beach, especially when looking for sea glass and other beach finds.
In this newsletter, we bring you some of the latest questions, beach reports, and finds that others have been contributing.
We encourage you to send in your photos and comments on the page of your choice.
Also, remember to use the search box at the top of all our pages if you are looking for something specific.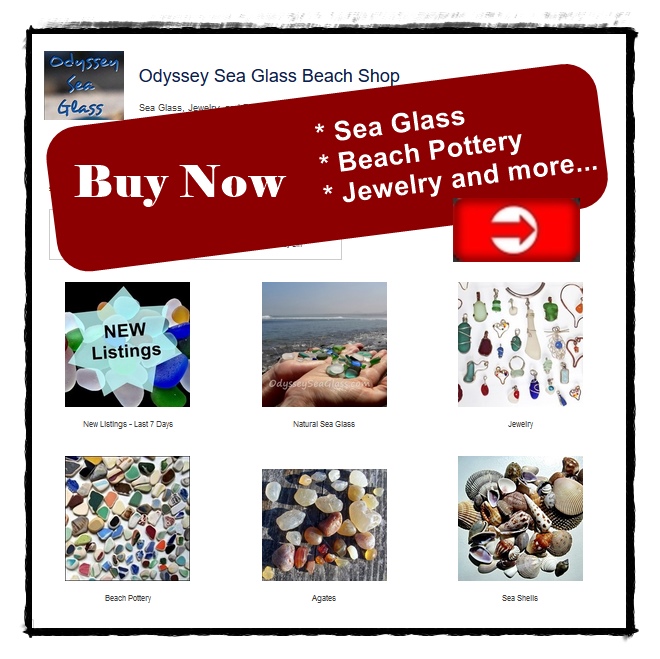 New Posts with Photos and Sea Glass Reports from Around the World
Become part of the Odyssey Sea Glass Blog!
Simply tell your favorite story by clicking here!

Your story becomes part of this blog (which shows the site's most recent pages) and a permanent part of OdysseySeaGlass.com for others to read!
Enjoy... this is fun!
---
We hope you have enjoyed this newsletter from us at OdysseySeaGlass.com
We wish you a
Happy hunting,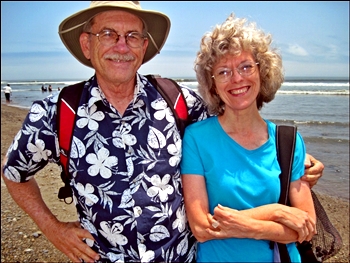 David and Lin