Hi,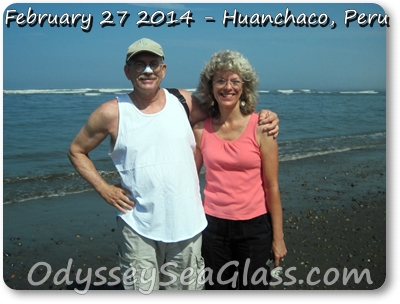 We hope this letter finds you in a mellow mood. If not, at least it'll distract you for a few minutes :-)

This is going out on a Monday, and Lin and I are trying to catch up on laundry (well, Lin is); and I'm trying to catch up on work-related stuff.


Here's what you'll find in this March 2014 edition of the Odyssey Sea Glass Newsletter:
Winner of the February 2014 Sea Glass Photo Contest

A Selection of Recent Pages from Lin and David at Odyssey and Our Many Happy Sea Glass Friends

Weddings, Kids, and Us - Some Observations
Lin and I have been very busy here in Peru

with volunteer work giving free Bible lessons to individuals and families in their homes. It is extremely rewarding but also takes a lot out of us.

For one thing, it's all in Spanish, which takes an extra mental effort no matter how long you've been doing it. Also, conditions are pretty basic in lots of the homes.

A young couple that we visit (he's 21, she's 20) have a little boy and live in a dirt-floored shack with less than an outhouse in the enclosed dirt back yard. Chickens run around and do their thing all over the place if you know what I mean. Joselito works on a bus collecting the fares 15 hours a day, 6 days a week, and makes hardly any money.

This couple, Joselito and Damaris, wanted to legalize their marriage and they finally were able to do that yesterday in a mass civil ceremony at the library 2 blocks from where we live. In total, there were 18 couples who got married in one-at-a-time brief ceremonies, ie., "Do you take ____ to be your lawfully-wedded... You are now legally married."

Actually, it was pretty interesting and not as bad as you would think.



Joselito and Damaris were the last couple: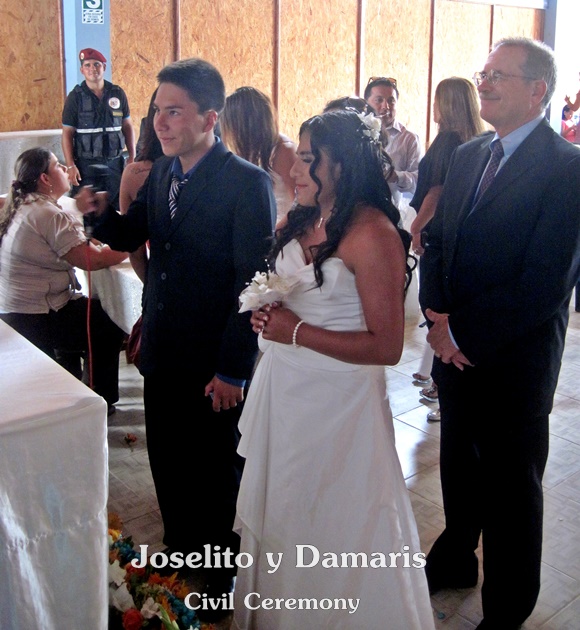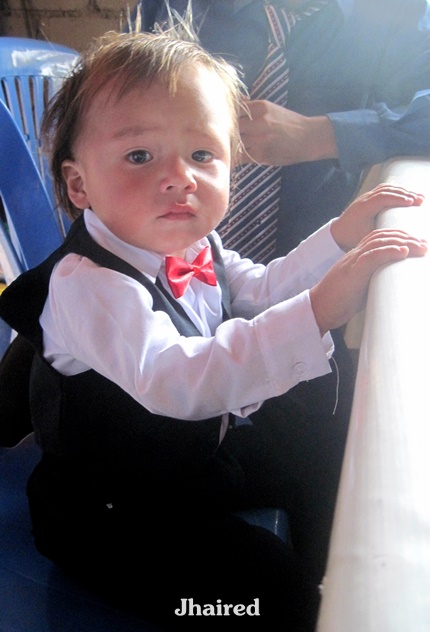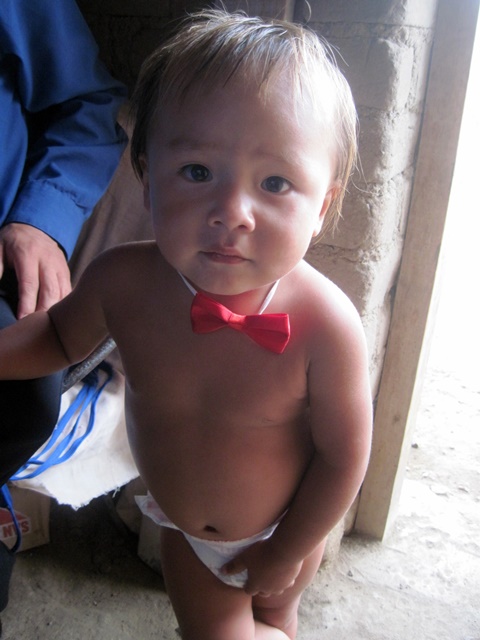 After the civil ceremony, we went to a friend, Juana's, house to eat. Jhaired, Joselito and Damaris' little boy, was dressed and ready. It didn't take him long to go back to the normal diaper stage, though. It is hot here right now.

After eating, we went to another friends' house for what no party in Latin America is without - dancing!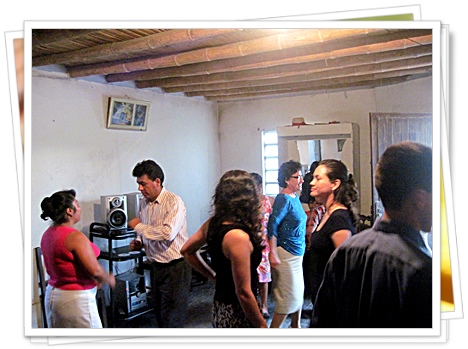 In case you wondered, Lin and I danced, too.
We're in the photo behind this one LOL.
If you're into dancing, it was mostly salsa and cumbia.
For a young family trying to get on their feet, life is hard. Joselito and Damaris are trying to do it the right way and we love them for it.
It's a good thing kids grow up (hopefully, they will) and are eventually able to take care of their own needs.

But for an unfortunately-large number of folks whose child-rearing days should be just a pleasant memory, it's not over yet. Many are now having to raise their grandchildren as if they were their own.

Our hearts go out to you grandmas and grandpas who are having to raise your grandchildren. Hang in there.



On another note, we haven't been to the beach to do any glassin' since about the end of February, but here are some photos of our last very nice trip. We posted more to Facebook over the last week.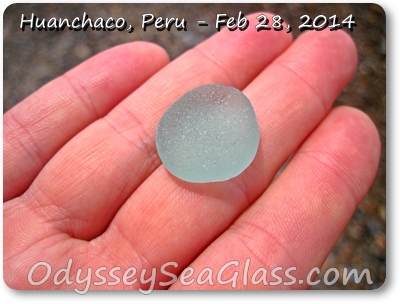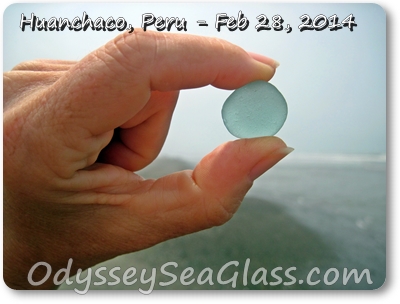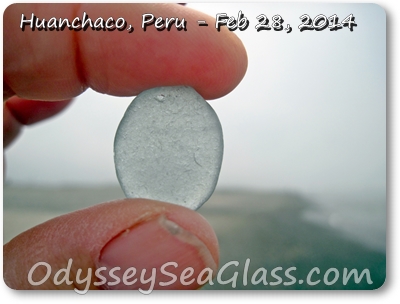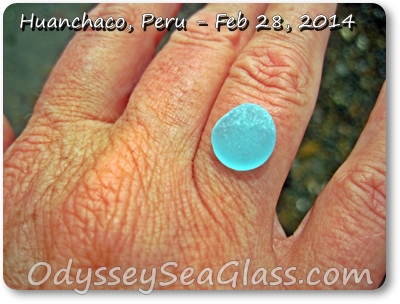 Happy hunting!



~ David and Lin









Winner of the February 2014 Sea Glass Photo Contest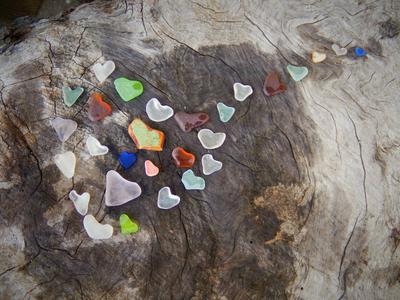 The winning photo is "Mermaid Hearts" by Annie La Rocco from Fort Bragg, California, USA.
Congratulations, Annie!

Have you missed out on the new pages and blogs at Odyssey Sea Glass?

Check them out quickly and easily on our Sea Glass Blog or take a look at a selection below that you might have missed.




Did You Miss These Exciting Blogs?
Selected Pages from Odyssey and Contributors


If the photos and info have been interesting, entertaining, and/or helpful, please remember to click the "Like" or other buttons at the top of each page that you visit to share your favorites with your friends.

And by all means add your comments at the bottom of most pages.



Thanks!