Home - Sea Glass Colors - Orange Sea Glass


Orange Sea Glass - Beach Finds
~ by Lin at OdysseySeaGlass.com
True orange sea glass is one of the rarest colors.
No matter how many years a person has been "sea glassin'," he or she is hoping against hope on this trip to the beach to see what you see below in this slide show: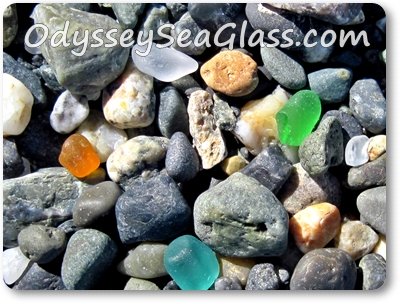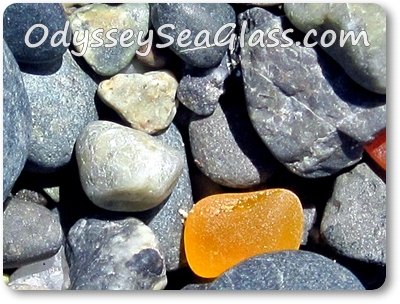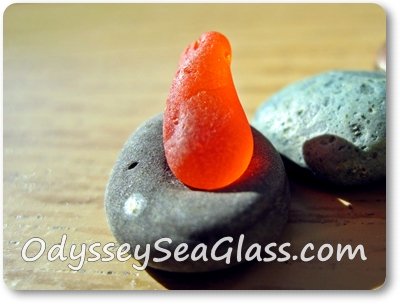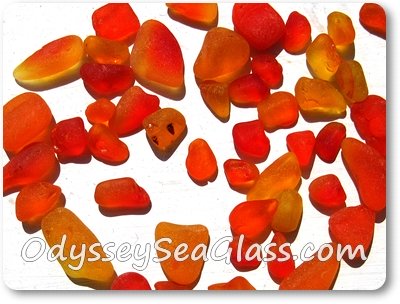 Looking back on all my years of beach combing, I would say that perhaps 1 out of 10,000 pieces is a true orange.
In the slide show above you can see how some of these looked when David and I found them.
Even those that are not jewelry quality are still definitely keepers.
My first orange sea glass - from the Chesapeake Bay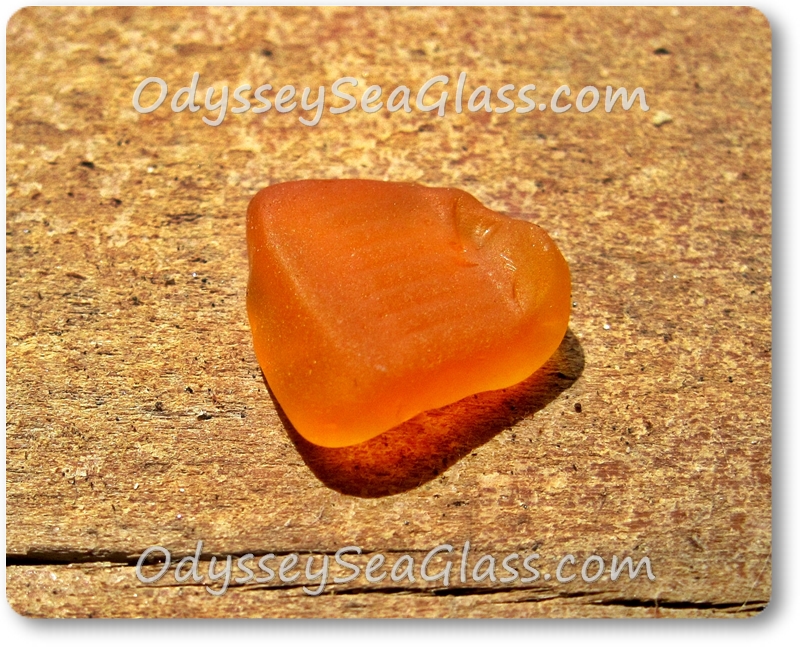 Flip side of my first orange sea glass
In the photos above and below, you can see two of the first orange pieces I ever found.
One has markings on it. The other is piece of hobnail glass. Very neat.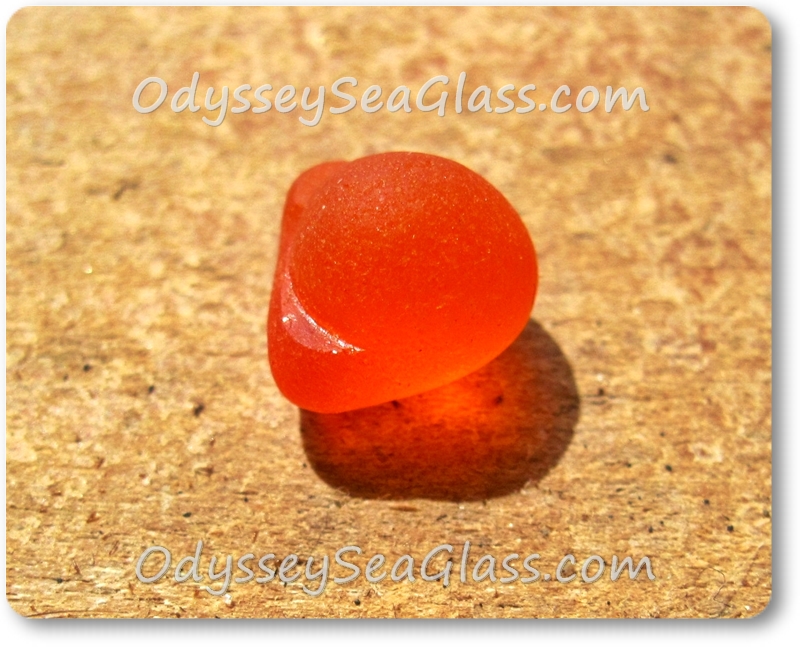 Orange hobnail glass
So where does orange sea glass come from?
I remember going through antique stores, my grandmother's attic, looking at other people's antiques and don't recall seeing much in the way of orange glass.
Since orange is not a color that goes easily with other colors, orange sea glass as jewelry has a limited demand.
The same holds true with the color orange and its popularity for other items of wear as well as just about anything. 
Because of its relatively-limited production, very little orange-colored sea glass is found.

There are exceptions, of course.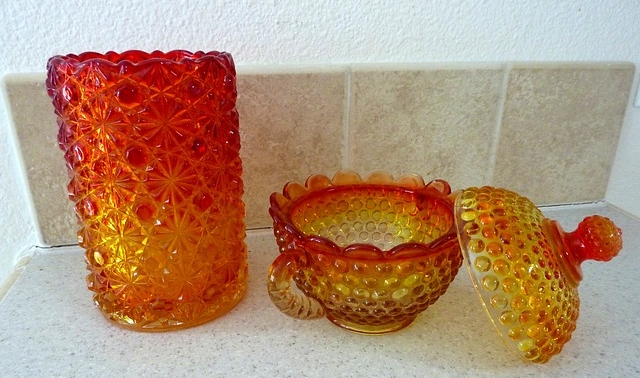 An example of the type of orange ornamental ware produced in years gone by.
In the early 1900's, glass makers began mass production of fairly-cheap dinnerware and glassware including a popular line or type of glass called Carnival glass.

The first company to produce Carnival glass was the Fenton Art Glass Company who began production in 1907.
One of the brightest colors produced, Amberina, had been made for decades but was popularized by Fenton and other companies in their Carnival glassware.
Amberina is a red-to-yellow blend and a piece of Amberina can in many cases be orange in color.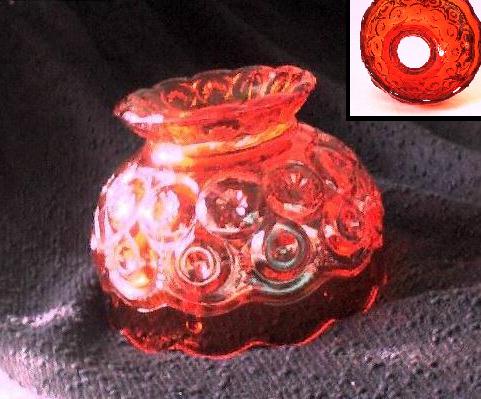 Red-orange Amberina Glassware
Well, it's time to be thinking about low tide and our next beach hunt.
I wonder and hope I'll find my next piece of brightly-colored sea glass. Will the next one be a yellow, ruby red... or a bright orange?
~ by Lin 
---
See also the specific pages on the following beach glass colors:

---
Scroll down for comments...

More Exciting Orange Sea Glass Colors:

---