Sea Glass Home - Sea Glass Colors - Blue Sea Glass

Blue Sea Glass
What makes blue glass blue?
Most of the glass we find on the beach comes from what we use in our daily lives. The largest percentage of glass is produced as bottles and jars, flat glass for windows, or for drinking glasses.
Generally speaking, all glass is made from sand. The glass we find on the beach is, so to speak, returning to it's natural home.
Glass is 100% recyclable, and us "seaglassers" are doing our part to recycle it. You bet!
Here's How Clear Glass Becomes Blue Glass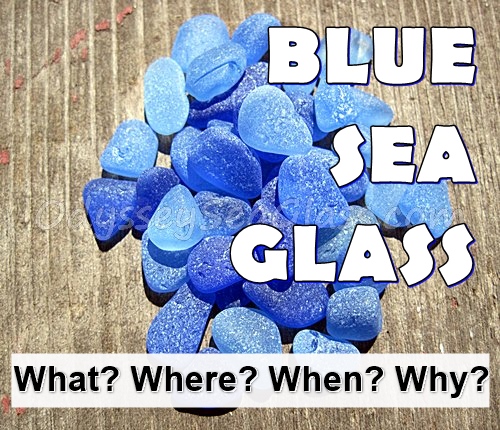 It takes a very, very hot temperature to melt sand into glass, so normally chemicals and minerals are added to reduce the melting temperature. Minerals are also added to strengthen the glass.
Glass made from sand that has some iron in it (most sand does have some) gives a greenish color to the glass. However, commercial glass production removes the iron and glass is normally colorless.
Colors such as blue, red, green, brown, orange, and yellow are produced by adding certain chemicals and/or minerals.
COLOR
PRIMARY MINERAL
Bluish-green (beer and wine bottles)
Iron
Blue
Cobalt
Turquoise
Copper oxide
*See full chart of glass color composition
Is this blue or green sea glass?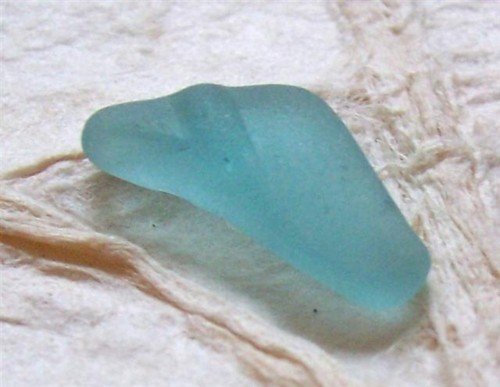 California Coast Cyan Blue Sea Glass

Actually, this sea glass is somewhere between blue and green. It's an equal mix of both, a color known as cyan. Is it turquoise? Perhaps.


The word turquoise (from the French word for Turkish)comes from a blue/green mineral of that name. However, turquoise leans slightly towards green.

It is accurate to say that it is cyan, though, and because cyan was formerly known as "cyan blue," we are putting it here on the blue page.
Our two grandaughters, Arianna and Kiley, found this very nice medium cyan or "turquoise" sea glass on La Selva beach near Santa Cruz, California.

Although the beach is very sandy where they live, there are bluffs all along the beach that erode a little every year and so adding whatever glass shards may have been discarded on the tops of the bluffs in past years.

So, although the kids are recycling the old "trash" that they pick up on the shore, the beach is also being "fed" fresh shards that should become true collectible beach glass in future years, especially if the sea level rises a few inches over time.

---

Blue shards of beach glass come in many hues and intensities

, some of which are more familiar in beach glass (from old glass) than others.
The piece shown above is a remarkably-refreshing cyan or "cyan blue" color.
To identify the particular hue of your sea glass, please see
the sea glass color chart.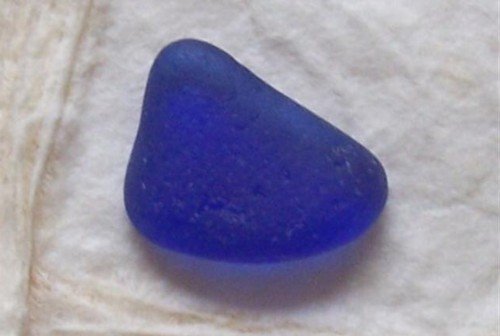 Puget Sound Cobalt Blue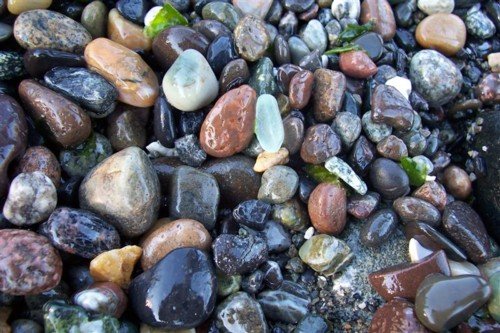 Pale Turquoise Blue in Beach Rocks. Fidalgo Island, Washington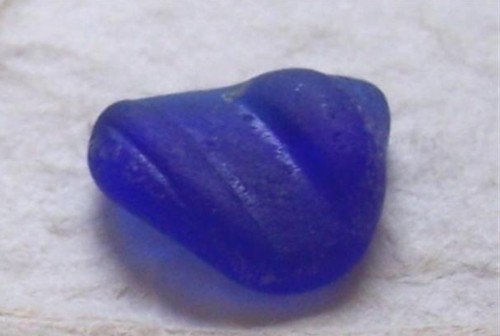 Puget Sound Cobalt Blue with Ridges
Pugent Sound Cobalt Blue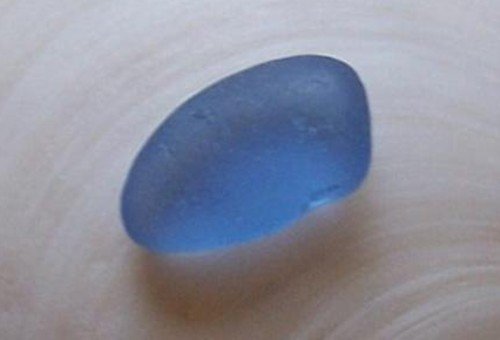 Puget Sound Cornflower Blue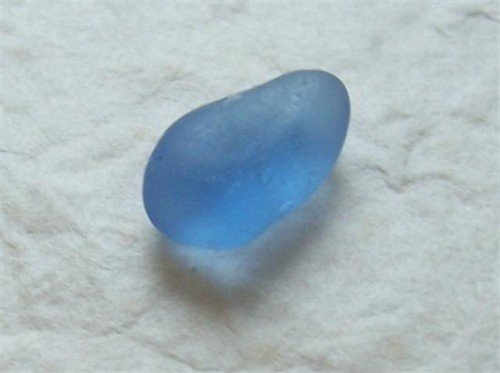 Whidbey Island Cornflower Blue Beach Glass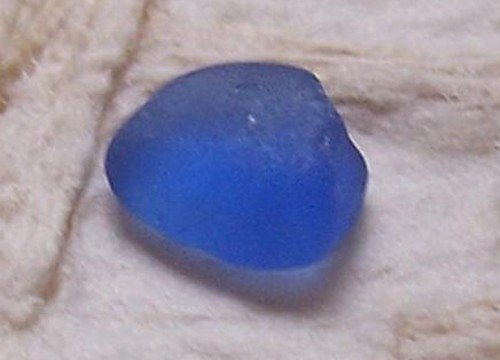 Puget Sound Cornflower Blue Beach Glass
---
See also the specific pages on the following beach glass colors:


---