Does anyone have any information on this piece?
by Dan
(Oxnard, CA)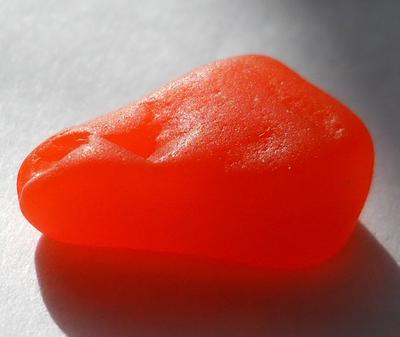 Orange sea glass identification #2
By: Dan - Oxnard, CA

I found this piece of suspected glass on the beach in Oxnard, CA.

It's a little over one centimeter in length.

It is a dark orange/red-orange color, and only allows a little light through.

From the research I have done, it looks like it could be 50-100 years old.

Any further info about its origin would be much appreciated.

If more pics would help, please let me know.

Dan






Yellow and Orange Sea Glass
Among the rarest of the rare colors of sea glass are yellow and orange. See these special delicious pieces!