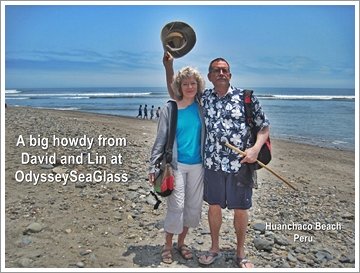 How are y'all doing today?
Here in Maryland, USA, and much of the Northern Hemisphere there is cold wet or snowy weather so a lot of us are not at the beach!
However, there are folks who either brave it and slave it for beach combing... or live where the weather is pleasant or evern HOT like down under in Australia and tropical countries.
Cutting right to the point, check out what others have been finding in the links below.
We encourage you to send in your photos and comments on the page of your choice.
Also, remember to use the search box at the top of all our pages if you are looking for something specific.
Our Sea Glass and More for Sale...
Please take a look at our store while you have a few moments as we are continually adding items that you may not have seen before.
Note that we are starting to sell other sea glass items, especially the Display Windows and the Gift Package as well as beginning to add T-shirts and other items that make great gifts: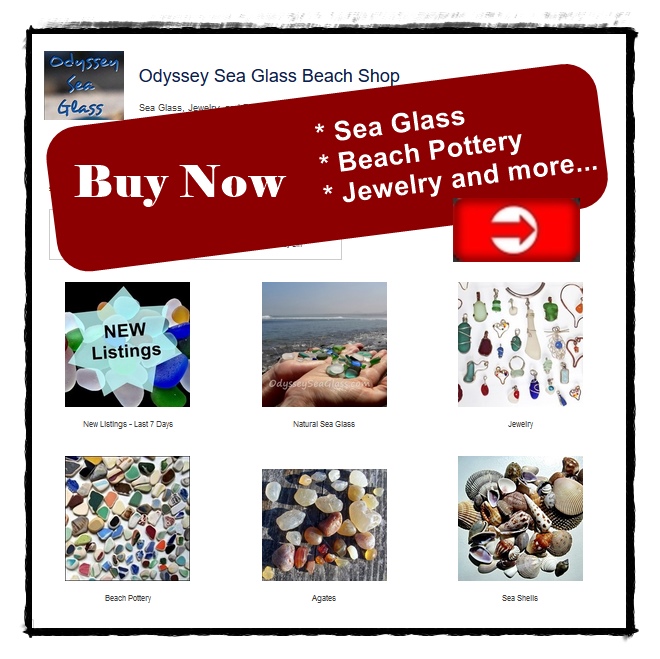 New Posts with Photos and Sea Glass Reports from Around the World
Did You Miss These Exciting Blogs?
Selected Pages from Odyssey and Contributors
---
We hope you have enjoyed this newsletter from us at OdysseySeaGlass.com
We wish you a
Happy hunting,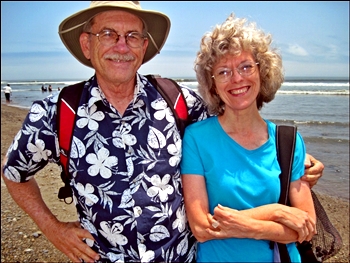 David and Lin