Hi,



Hi! Here's our specialized weather forecast - sunny smiles, warm hearts, and a great day no matter where.

In this newsletter, you will find:

The Sea Glass Contest Winner for July 2016

From Our Beach - Sea Glass Photos

New Pages
First, we would like to say thank you for your interest in our website and especially thank you for sharing your knowledge, photos, and questions with others.

As you know, we rely on advertising to cover the costs of our website. We would love to do without the ads but it's not possible to stay in business without them, and we do appreciate it when you take the time to examine the products offered.

We are going to share some photos that we took in July and August on two nice walks on the local beach.

But first - the monthly sea glass contest winner:
Winner of the July 2016 Sea Glass Photo Contest
Congratulations, Suzanne!
The August 2016 Photo Contest is Open

Everyone is invited to submit a photo to our Monthly Sea Glass Photo Contest - just click here and follow the instructions closely.

From Our Beach - Sea Glass Photos



Looking at the first photo in our short series today, let's get your possible questions on our appearance out of the way.



Now through November are the coolest months of the year here but still warm enough for flip-flops and maybe shorts.

Lin needs more warmth then I do, so that's why she's cuddling me. I put up with it ;)

I (David) am 68 years old. Lin is 29 (at least that's what she told me awhile back).

My trusty Canon point-and-shoot camera is in usually in my left shorts pocket. My walking stick and net bag for beach finds are not shown.

Lin carries the sea glass and I carry the other interesting beach finds.

Nobody took the photo of us. The camera is set on a rock and a hope. It was a little too far away so later I ran the photo through a free photo editor to make me look better.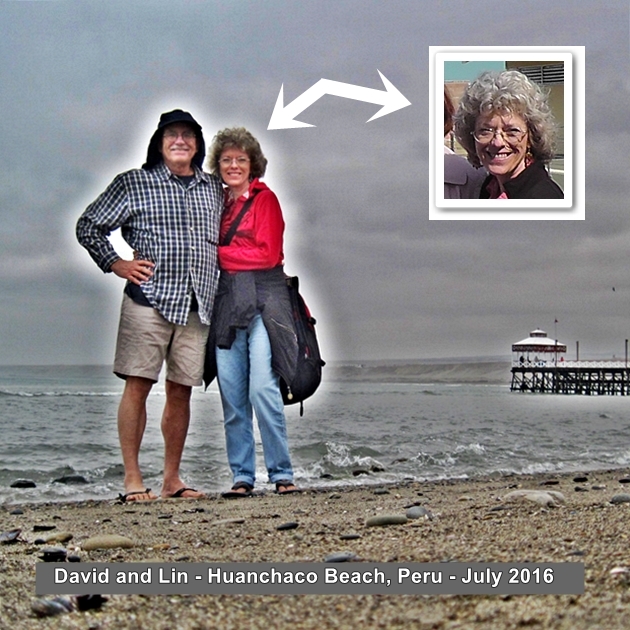 My (David's) hat. Even at this time of the year, the sun is tropical and burns and I have trouble with skin cancer - therefore the 'jobbers cap' for protection. When I was younger, my hair served that purpose but that's been years ago. Many years.

Lin's hair gets lots of comments, especially in this country of straight dark hair. It really does look professionally curled and "done." I believe the locals who don't know her think she spends big bucks getting it tinted and permed.

It's disgusting, though. She cuts her own hair and then only when it gets too long. It is her natural color (brown underneath, gray and white "frosted" on top) hair. She just gets up in the morning, puts some water on her fingers, and fluffs it up.

When she is really spiffing up, she uses some mousse on it (spelling? or is that as in chocolate mousse?).

Her hair really is impressive. The fact that she basically does nothing to it is not fair to the millions of other women who struggle everyday getting their hair to look good. But I guess life is not fair in a lot of ways.



(PS - shhhh. Lin doesn't know I'm writing this and I need to post it before she destroys it.)





Well. Now that we've got the more serious thoughts out of the way, lets look at some sea glass photos.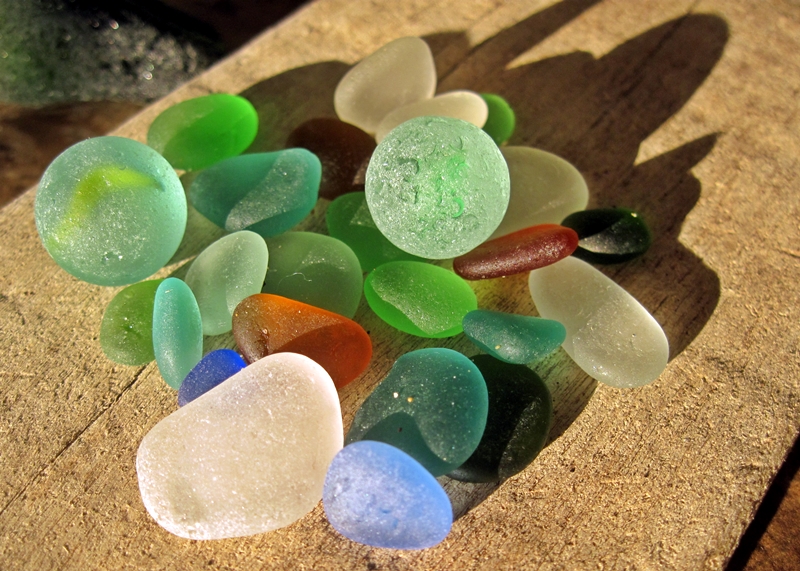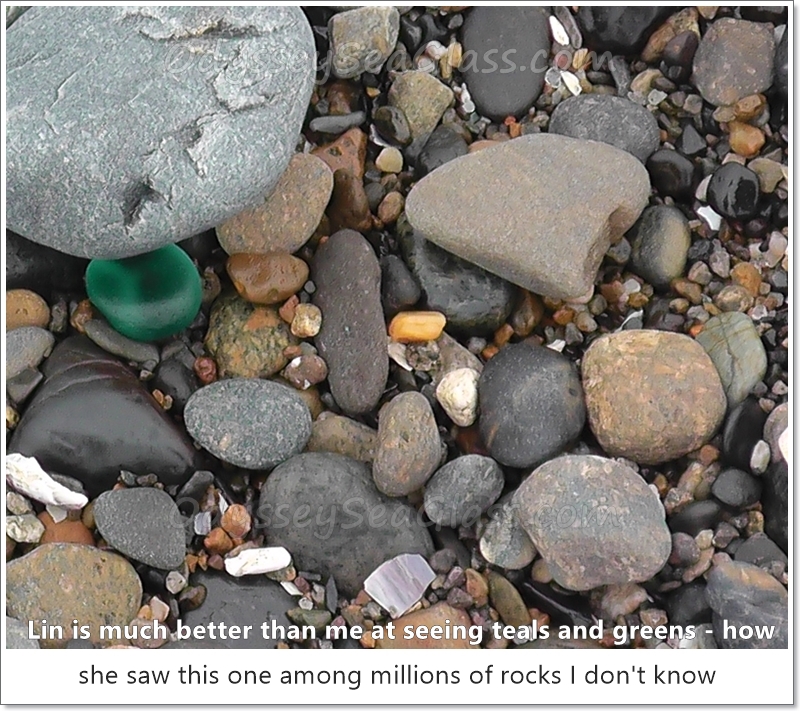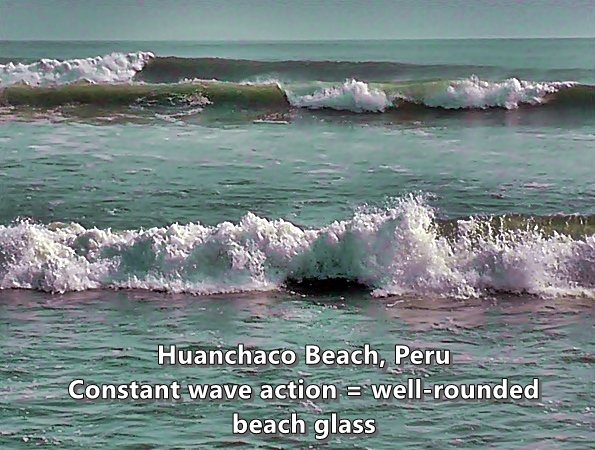 We hope you enjoyed the pics.

For our part, we feel very fortunate to be able to live in this beach town in South America and wish you could be here to enjoy it too.

Actually, the sea glass here was an unknown before we moved here 3 years ago.

We had done some research on this beach via the internet, though, and it seemed to meet most of the criteria for a decent beach for sea glass.

But we didn't know until we got here exactly what we would find.

Although there are not

tons

of sea glass here (some days we may not find one piece), all around it produces great sea glass as you can see from the selected photos shown above.

View more sea glass from Huanchaco Peru...






New Pages You May Have Missed?
Selected Pages from Odyssey and Contributors:
Aug 01, 2016
Glass Floats / Glass Fishing Floats / Japanese Floats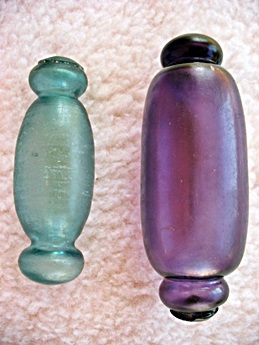 Stories and photos from a reknowned glass fishing floats collector and author, Stu Farnsworth. Dangerous and exciting, the search for these floats takes Stu into storms and night darkness
Continue reading "Glass Floats / Glass Fishing Floats / Japanese Floats"
Jul 31, 2016
Ceramic design identification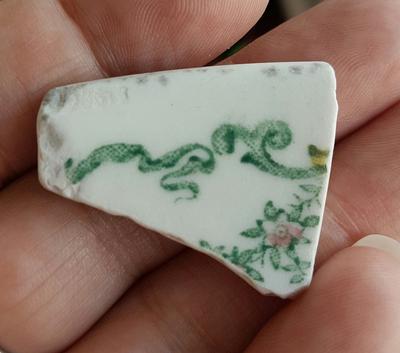 Found on Crescent Beach, BC, Canada. I'm trying to identify and date the piece/design. I was wondering if anyone has found anything similar or recognizes
Jul 31, 2016
What are these? New to sea glass.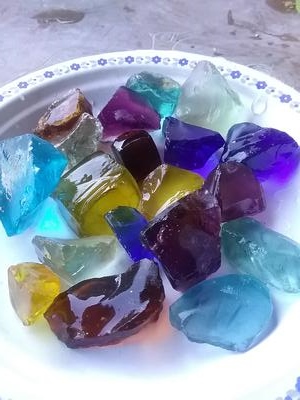 My friend just gave me these because he knows I'm interested in rocks and minerals. He has no idea where they came from. Someone gave them to him
Jul 28, 2016
Fourth Corner Treasures - July 2016 Sea Glass Photo Contest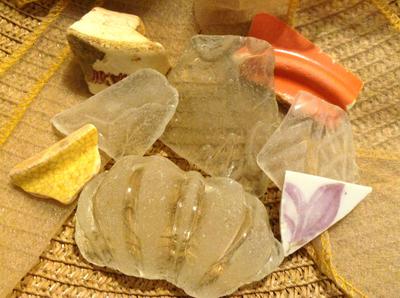 ~ sea glass contest photo was submitted by Denise E. in Bellingham, WA, USA Where was this photo taken? These pieces were in the far northwest corner
Continue reading "Fourth Corner Treasures - July 2016 Sea Glass Photo Contest"
Jul 27, 2016
Otter Rock, Newport, Oregon Sea Glass Report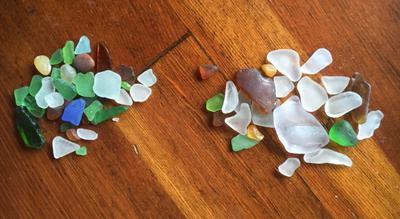 Otter Rock ~ sea glass beach report submitted by Susie from California Otter Rock beach in Oregon, just north of Newport, Oregon. : It's
Continue reading "Otter Rock, Newport, Oregon Sea Glass Report"
Jul 24, 2016
Old pipes?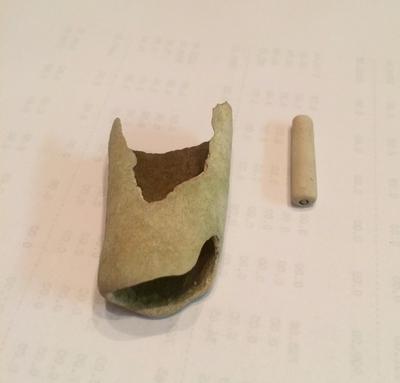 Recently while hunting sea glass, we came across these two pieces. Both appear to be old pipe stems. The one on the left seems to be very old.... Help?
Jul 24, 2016
7/21/2016 , Huntington Beach CA USA New addiction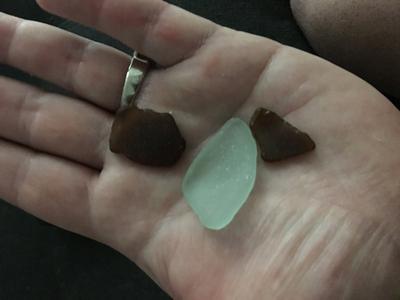 My family and I went to the beach today and found the sea glass you see in the picture. Had a fun day
Continue reading "7/21/2016 , Huntington Beach CA USA New addiction "
Jul 24, 2016
A way to tell how old sea glass is?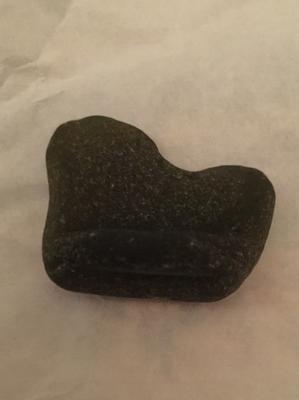 I found this piece in Bermuda, at Alexandra Battery Park. It looked black when I picked it up but when held to the light, it shows as a dark olive green.
---


Happy hunting,


David and Lin