A way to tell how old sea glass is?
by Stephanie
(Rhode Island)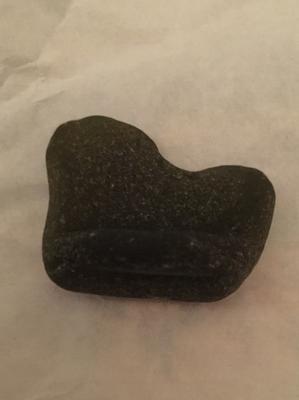 Is there a way to tell the age of this glass?
I found this piece in Bermuda, at Alexandra Battery Park.


It looked black when I picked it up but when held to the light, it shows as a dark olive green.
It has thick frosting on it.
It looks to be part of a bottle, most likely from the bottom.
~ Stephanie
Scroll down for comments...

More Bermuda Sea Glass: