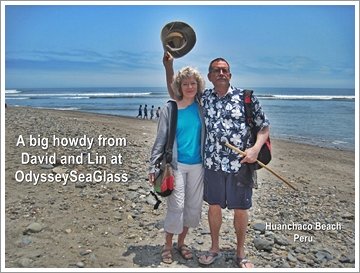 How are things going there?
Lin and I are visiting Lin's mother in Prince Frederick, Maryland and our daughter and son-in-law not far from there. We'll be back in Peru in December for more sea glass fun!
Sea Glass Photo Contest - Announcement: December 2017 will be the last month of our Sea Glass Photo Contest due to time constraints.
YOU can still upload your photos - in fact we encourage you to send in more photos than ever - go to our page Photo Forums and choose the appropriate category.
Here's what we have in this newsletter.
In This Newsletter
Winner of the October 2017 Sea Glass Photo Contest

3 Day Sea Glass, Jewelry and More Sale

Latest Posts from Around the World
Winner of the October 2017 Sea Glass Photo Contest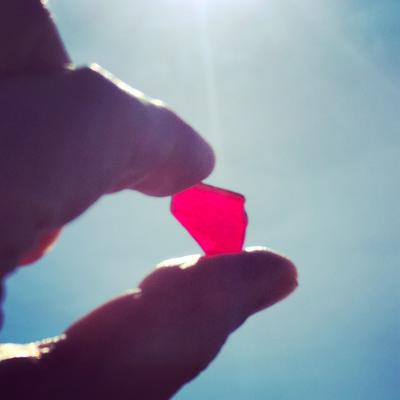 Photo of the Month Winner October 2017
Emily Fox
Submit your photo to Odyssey's
November 2017 Sea Glass Photo Contest
3 Day Special Sale! Starts today:
On all jewelry, sea glass, beach pottery and more! Take a look at:
Categories:
Jewelry
Natural Sea Glass
Beach Pottery

Beach Finds

Display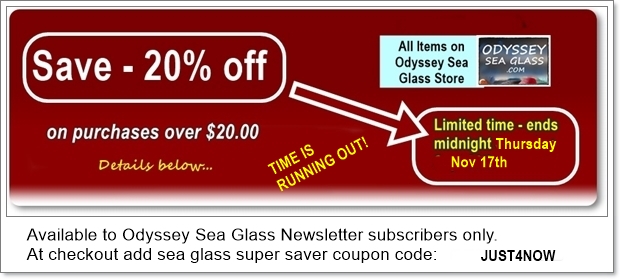 New Posts with Photos and Sea Glass Reports from Around the World
Nov 09, 2017
Whitefish Point
Whitefish Point, Paradise, Michigan November 2017 Found one piece of thick, pale blue glass. It was rounded just lake a stone. There is a rounded edge
Continue reading "Whitefish Point"
Nov 08, 2017
Falling Leaves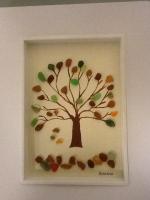 I love the fall season for all its colors and shades. I gather sea glass in all sizes, but mostly I feel there is so much beauty in the tiny pieces.
Nov 07, 2017
Nov 2017 Inverness , Nova Scotia.
4 hours of beachcombing on Inverness beach while on a day trip. I would have stayed all day if I could but the tide was coming in. I'm planning on
Nov 03, 2017
11/1/17. Delaware Bay, Villas, NJ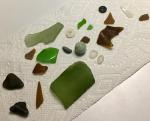 My first marble!
Oct 26, 2017
Nome, Alaska Sea Glass Report
November, 26, 2017 - Nome, Alaska, USA Nome, Alaska has beach glass from the early 1900's after the Gold Rush started. Up to 4+ miles South and about
---



We hope you have enjoyed this newsletter from us at OdysseySeaGlass.com

We wish you a

Happy hunting,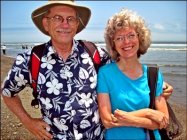 David and Lin