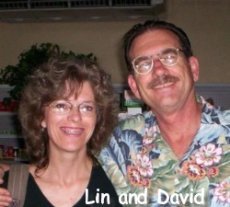 Treasures Uncovered? Huh?
Well, it does get your attention. And there is truth in that statement if you are one of those fanatic sea glass treasure hunters. Of course, we're not. We're calm and collected sea glass treasure hunters. Of course. 


In the last couple of days, we have gotten reports of 20+ foot waves on the Washington Coast
,which is pretty much unusual. Although the open ocean Pacific Coast beaches out there have few reports of good sea glass, the waves make their way into the Strait of San Juan de Fuca and create decent sized waves in here on both sides of the strait (including Port Angeles to Port Townsend as well as the Victoria, Canada, side) and the facing beaches of the San Juan Islands themselves.
Many of you are experiencing
the first good storms of winter and braving icy temperatures to see what the unusual wave action has uncovered. Also, keeping an eye open for any floating objects of interest, such as glass floats, etc...just on the off chance..
Soon we should be getting some reports
on what the storm-scoured beaches are producing. Of course, the storm season cycle also
replenishes many beaches
with "new" old glass from erosion of bluffs on the top of which used to exist homesteads or dumps, not to mention wash-outs of gullies where old trash from years gone by can finally reach the beach. This consists of shards, of course, but is the beach glass of the  futures years.


But now...our greetings to you, visitors who 
are visiting our site here from your home countries of....Phillipines, although you probably speak English, we'll take advantage of some Tagalog - "Magandang hapon po"; Pangasinan - "Masantós a kabuasán"; and, of course, Spanish, "Buenas tardes." For you visiting from Ireland and Trinidad and Tobago, "Welcome!"

Now, if I got those wrong, I hope you'll let me know so I can correct our list here.
---------------------------------------------------------------------------
Here is a little reminder to check out the upload features on "Catch of the Day,", where you can contribute your photos on what you find at the beach today (tonight, tomorrow, whatever). It works so smooooooth.
If you have more than one photo you would like to share, feel free to send us an email by clicking on the pic of us above.
For this week, we would invite any of you to share a short story of your beach impressions (funny, sad, or exciting) and get a link to the website or blog of your choice.
_____________________
For those of you who have just recently signed up, this newsletter is an update on the new features and changes in the last couple of weeks.

If you are a new subscriber, you will enjoy the story and photos at the Glass Beach Special.

ENTER PASSWORD: gobeachglass


If you have been reading the RSS/Blog, you will already have seen some of these new items...
But take a look at the updates below and see if you missed something important. There are also usually some unanswered questions that we'd love to have your answer.
Note: If you would like to receive the RSS/Blog feed, click on that "orange button" in the upper left hand corner of the toolbar on each page of Odyssey Sea Glass to subscribe.
If you have any questions or need more information, feel free contact us by clicking the above photo.

David (editor)
---
Nov 8, 2009, Best tide for sea glass hunting
Is high or low tide best for sea glass
Permalink -- click for full blog post "Best tide for sea glass hunting"
---
Nov 5, 2009, UK South Coast
I'm in Brighton in the UK and our beach is made up of pebbles. I only recently started this lovely hobby, but have found quite a bit of sea glass
Permalink -- click for full blog post "UK South Coast"
---
Nov 3, 2009, The Surf
The Surf How sweet to ear and eye And nose The surf. It strains itself on grainy sand Then chatters as it goes In mirth And disappears
Permalink -- click for full blog post "The Surf"
---
Nov 2, 2009, Seaglass Firsts
My first marble and first stopper found on the same day! I was
Permalink -- click for full blog post "Seaglass Firsts"
---
Nov 2, 2009, A New Passion
Hi I am new to sea glass hunting. I have met several wonderful people thru the internet who have directed me to the beginners beach in the area
Permalink -- click for full blog post "A New Passion"
---
HERE'S SOME OLDER HEADLINES YOU MIGHT HAVE MISSED:


May 27, 2009, Sea Glass Mosaic Crafts Ideas
Sea Glass Mosaic and Tiles - Find ideas and examples of what you can do with your own sea glass or beach glass
Permalink -- click for full blog post
---
May 27, 2009, Sea Glass Coffee Table
SEA GLASS COFFEE TABLE Here is another very nice sea glass crafts project submitted by Mona from Maine. As you can see, it is a coffee table
Permalink -- click for full blog post
---
May 26, 2009, Sea Glass Incense Burner
Permalink -- click for full blog post
---
May 26, 2009, About Sea Glass and the folks at Odyssey Sea Glass
All About Sea Glass and Us at Odyssey
Permalink -- click for full blog post
---
May 25, 2009, New to the Sea Glass Hobby and Hooked
Hi guys. I'm new to the Sea Glass hobby- just a few months now and I am HOOKED! Your site is WONDERFUL! Thank you so much for sharing your
Permalink -- click for full blog post
---
May 25, 2009, Texas Gulf Coast
Galveston Texas Gulf Coast Beaches Question: Are there any good sea glass beaches on the Texas Gulf Coast? ------------------- David
Permalink -- click for full blog post
---
May 23, 2009, Share the Beaches Good for Sea Glass Hunting
I love your website, it's the only one I've been able to find that actually lists specific beaches that are good for sea glass hunting. I, for one,