Hi,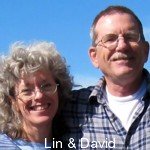 How's the weather in your neck of the woods?

Here in Western Washington, it has been sunny and warmer than usual - great weather for the beach.

However, Lin and I haven't been able to spend much time on the beach during the past week; just grabbing a few hours on the way back from visiting David's parents to visit Bowman Bay on Fidalgo Island.

It has been several years since we checked Bowman Bay, and this time around we didn't find anything exciting, basically just party glass (beer bottle and soda bottle glass).



Bowman Bay, Fidalgo Island, Washington
Lin and David's finds in about 45 minutes - Mostly Party Glass and Beautiful Rocks/Agates


Lin and I have found that Bowman Bay and its neighboring beach, Rosario Beach, are completely fascinating for their beautifully tumbled rocks. You can find agates there also. We limit ourselves, though, to only one or two rocks!





Here's what you'll find in this June 2013 edition of the Odyssey Sea Glass Newsletter.
Stay in the Loop - Be Connected - In the Know
Odyssey Sea Glass Pinterest Photos

Facebook - Sea Glass Odyssey

Odyssey's Etsy shop - Sea Glass and more...

Odyssey Sea Glass Zazzle Products - New Posters and Cards:






Winner of the June 2013 Sea Glass Photo Contest

The winning photo is "
Beautiful Bottle
" by Tracy Winters of Greensburg, Indiana
Congratulations, Tracy!

The Big Move - Buy Your Sea Glass by End of July

Did we tell you awhile ago that we were moving back to Peru?

Well, we had some setbacks and the time dragged on. Now, however, we have tickets out of San Francisco, CA to Lima, Peru for August 2nd.

This means....

We will not be selling sea glass after July 31st, 2013, so Buy Now!

We will, however, continue with all other activities here at OdysseySeaGlass, including our sales of other products on Zazzle, etc.




Tides and Sea Glass
In general, low tide is the best time to find sea glass. Why?
There are various reasons:
In all cases, more beach is exposed at low tide.

In most cases, sea glass can be found distributed fairly equally between the high tide and low tide lines.

On

some

beaches, most of the good sea glass is found only at the very low tide line. An example would be Seaside, California.
Other beaches are not accessible at high tide due to rocks and cliffs.


Understanding Tides
To simplify matters, here we present tides in general terms.
This will fit fairly closely with what you'll find at beaches near you. However, local factors such as bays, headlands, islands, etc, will affect the timing of the tides.
Tides are caused mainly by the moon.
The moon's gravity pulls the earth's water towards it. The sun (being much farther away) also has a similar but much smaller effect.


At about the time when the moon is directly overhead, the higher tides occur.





(When the sun and moon both line up, the combination of their gravitational forces cause the very highest tides.)




Directly opposite the moon, on the other side of the earth, the water also bulges out to compensate, causing a secondary (antipodal) high tide each day.



The moon orbits the earth about every 24 hours and 50 minutes.



So if the highest tide today is 1:00 p.m., tomorrow it will be at about 1:50 p.m.



Since there are two bulges (sublunar and antipodal), there are two high tides per day, about 12 hours and 25 minutes apart.

Logically, there are also two low tides per day. So the time between high tide and low tide will be about 6 hours.


Planning Your Sea Glass Hunt - Tides
To make the most of a sea glass day, plan your trip when high tide is in the early morning.

You'll be able to start hunting while the tide is dropping and be able to count on a fairly clear beach for most of the day.



For example:





High tide at 6:00 a.m. Low tide will be about 12 noon and the next high tide about 6 p.m.

If you get to the beach at 7:00 a.m., you'll have a lot of beach showing until about 4 p.m.




Warning!
Some beaches that appear to be safe at low tide are dangerous at high tide. This is especially true of any beach that is in front of cliffs or large rocks.

You may get stranded or worse when the tide comes in.



Always check to make sure what time high tide is so that you will not get caught by the tide coming in.



Tide charts are usually available at your local fishing supply store or bait shop.

To check tides online, go to the official NOAA site and find spot nearest your beach destination.





Have you missed out on the new pages and blogs at Odyssey Sea Glass?

Check them out quickly and easily on our Sea Glass Blog or take a look at a selection below that you might have missed.

Happy hunting to all!

David and Lin Schneider
OdysseySeaGlass.com


Did You Miss These Exciting Blogs?
Selected Pages from Odyssey and Contributors





If this information has been interesting, entertaining, and/or helpful, please remember to

click the "Like

" or other buttons at the top of each page to share your favorites with your friends.

And by all means add your comments at the bottom of most pages.



Thanks!