Hi,


How's things with you? With winter going on in the northern hemisphere, would you say that its better for finding sea glass or worse?
Here in the southern hemisphere, it is warming up into a nice but somewhat late spring.

Today, Friday, December 13th, Lin and I hit the beach earlier than usual, trying to get there before an early low tide at 7:40 a.m.

The beach has not been real productive lately, apparently because the waves (there are always waves here) have been smaller and basically the same size for a couple of weeks.

Under those conditions, it appears that, at least here, the sand is piled up more on the shore, covering up the "gravel pits" and sea glass.

On the other hand, walking on the beach yesterday did have some nice suprises as in these photos: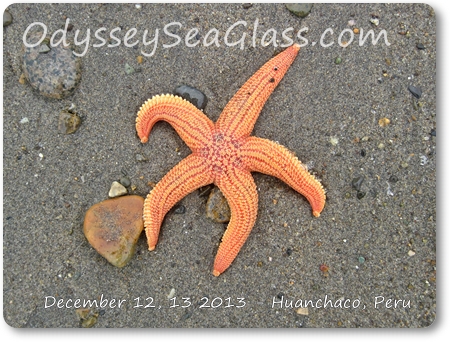 Starfish - Thursday, Dec 12th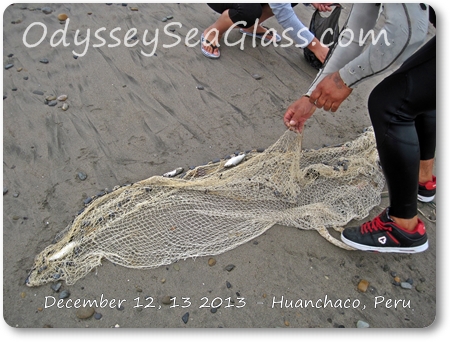 Throw-net fishing catch by locals - Thursday, Dec 12th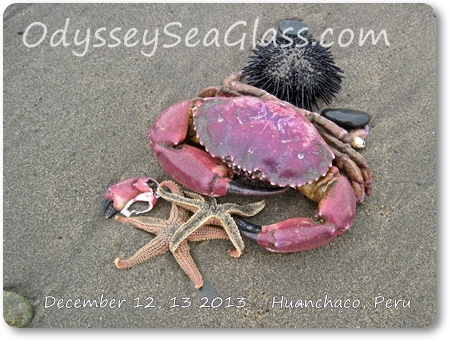 Crab with starfish and sea urchin - Thursday, Dec 12th




While yesterday's walk was interesting and scenic, it was pretty tame overall.

Today, we could see that that had changed.

The waves were bigger, about one to two feet overhead at least in surfer's terms.



Good and Bad



That was both good and bad for the sea glass hunt.



Bad

because the waves were washing way up the beach and we were hardpressed to get to the lower areas where much of the sea glass was to be found.



Good

in that the waves had scoured the beach, uncovering layers of gravel that we hadn't seen in awhile.

The ocean is treacherous. It'll lull you into thinking you can walk down to the low tide line and then, with no noise, it can come sweeping in behind you, causing panic and flight.

Needless to say, we both got a little wet.



Here's a selection of the better pieces of sea glass we found.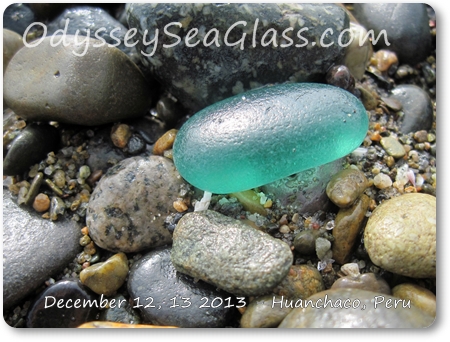 Gorgeous Aqua Sea Glass - Friday, December 13th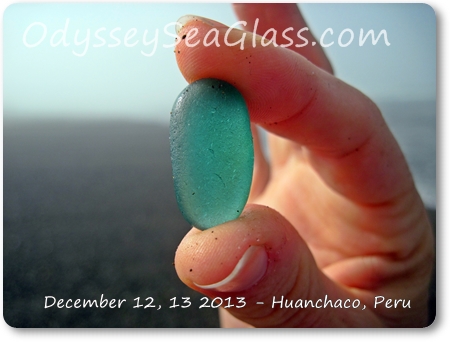 Photo 2 of Gorgeous Aqua Sea Glass - Friday, December 13th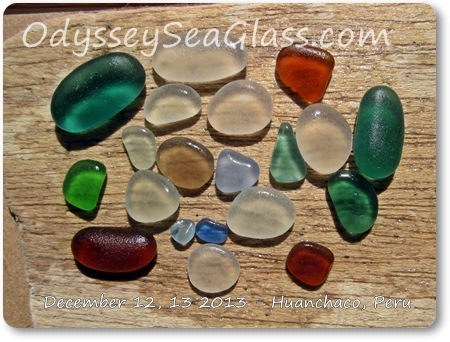 Select Sea Glass - Friday, December 13th



We'll get more photos up on Facebook as we take them.



Summer here starts on the same date as winter starts in the northern parts of the world, Dec. 21st or 22nd.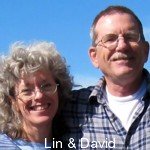 With winter generally comes more storms, waves, and currents.

These may uncover sea glass that has been buried for many months or even years, producing some good finds on many beaches.

On the other hand, few of us are willing to brave the beach when the weather is extreme.

Lin and I know that you, though, are one of the fanatics who isn't fazed by a little snow, ice, and hurrnicane-force winds.

Right?



~ David






Here's what you'll find in this November 2013 edition of the Odyssey Sea Glass Newsletter.
Winner of the November 2013 Sea Glass Photo Contest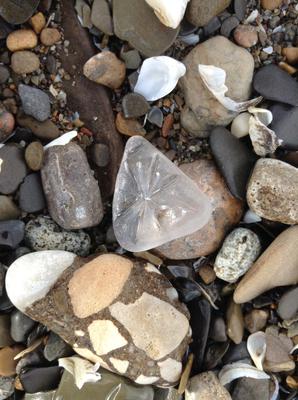 The winning photo is "Starburst" by Cathy R. in Rock River, Ohio, USA

Congratulations, Cathy!

Have you missed out on the new pages and blogs at Odyssey Sea Glass?

Check them out quickly and easily on our Sea Glass Blog or take a look at a selection below that you might have missed.



Happy hunting to all!





David and Lin Schneider




OdysseySeaGlass.com




Did You Miss These Exciting Blogs?
Selected Pages from Odyssey and Contributors
Dec 11, 2013
Sea Glass Collecting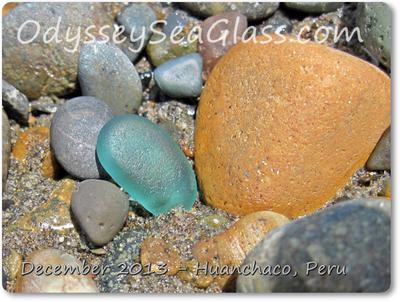 ~ submitted by David and Lin in Huanchaco, Peru Sea glass collecting here varies from day to day. In fact we've found that to be true on pretty much all





If the photos and info have been interesting, entertaining, and/or helpful, please remember to click the "Like" or other buttons at the top of each page that you visit to share your favorites with your friends.

And by all means add your comments at the bottom of most pages.



Thanks!