12-04-13 Huanchaco Beach Peru Beach Finds
by David & Lin
(Huanchaco, La Libertad, Peru)
~ submitted by David and Lin of OdysseySeaGlass.com in Huanchaco, Peru

Lin and I have come across these interesting finds off an on while beachcombing. They are tough and leathery. I did some research to try to figure out exactly what these were.

Commonly called Mermaid's Purse, you may have run across one of these tangled up in seaweed at the wrack line.

It turns out that young sharks of some species, like the dogfish (shark) and the catshark, lay these things and leave them to float in the sea.

The young sharks, "pups," are nourished by yolk in the egg case. Later, one side splits and the young sharks come out to grow up and scare people like you and me.

On the other hand, all skates lay their eggs in these pouches and it can be hard to tell if the egg case is from a shark or a skate.

Wikipedia shows the following photos of shark and skate casings:


Egg Casing of a Skate
Egg Casings of a Small-Spotted Catshark
The
British Marine Life Study Society
describes the Dogfish (shark) common on England's coasts and includes photos of egg casings similar to ours.
Jim Hall, the author of the page on Dogfish egg casings states that he has successfully raised sharks from the "pups" he has released from shark egg casings.
On his page, Jim Hall shows photos of several different shark egg casings as well as those from skates. These casings are very similar to the photos above.
For more information, here is an excellent 2-page brochure by the NOAA
It is titled
Where do Baby Skates Come From
? It is detailed but offers graphics that are easy to understand.
Our conclusion?
We've reached the definite and non-controversial conclusion that what we found today is... either the egg casing from a skate or the egg casing from shark.
Perhaps one of our readers can add some information to help us determine which it is.
Happy hunting,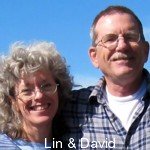 ~ submitted by

David and Lin Schneider
PS -
If this information has been interesting, entertaining, and/or helpful, please remember to click the "Like" or other buttons at the top of this page to share this with your friends.

Thanks!