Sea Glass Collecting
by David & Lin
(Huanchaco, La Libertad, Peru)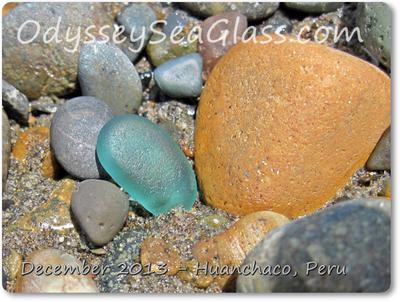 Big Aqua Sea Glass in gravelly section
~ submitted by David and Lin in Huanchaco, Peru

Sea glass collecting here varies from day to day. In fact we've found that to be true on pretty much all the beaches we've hunted these treasures.

Here are the photos of what we found this spring day, December 5, 2013, here in Huanchaco, La Libertad, Peru.





Beautiful agate found sea glass collecting on Huanchaco Beach



Big Aqua sea glass




Big Green sea glass




Have to grab them before the waves get us.








Big pale blue sea glass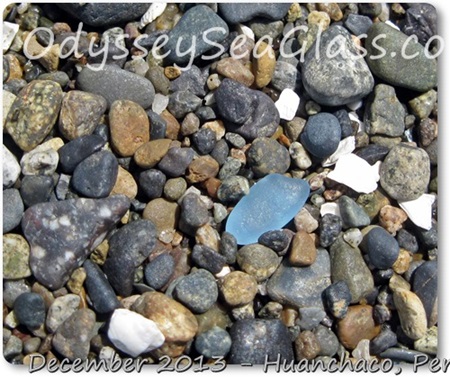 Beautiful blue sea glass found on Huanchaco Beach
Some days are great for sea glass collecting. Other days are fair :-}
We feel this day was pretty good. It would have been great if we had found one of the rarest colors - yellow, orange, red, purple but that's... well... rare.
~ submitted by

David and Lin
See Also: