Hi,


Last week, Lin and I thought that the weather here was changing, going into our fall.

It het (heated, hotted?) up again though this week. Although the thermometer says 80 F (26C), the humidity puts the heat index at 83 degrees in the house.

With the windows open and a little breeze, it is pretty comfortable.

We had an early morning walk in beautiful weather from around 7:00 - 8:00 a.m. but weren't expecting much in the way of sea glass - the waves have been big and tide not very low and the pebbly/rocky layers under water.

So we weren't disappointed with finding only one green today.

In the last month, however, we have found a number of nice colors of sea glass. We'll post some photos in this newsletter.






Here's what you'll find below in this March 2015 edition of the Odyssey Sea Glass
Newsletter.
But first...
Winner of the January 2015 Sea Glass Photo Contest
by Dianne Gollhofer (Happy Valley OR)
and
Winner of the February 2015 Sea Glass Photo Contest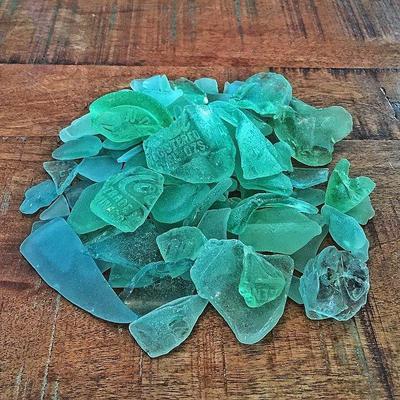 "

CocaCola

"
by Adam Lewis (Virginia, USA)
---
If you are a winner, contact us to get a

free link

to your web site, page, or shop, a $25.00 value! OdysseySeaGlass brings you in front of 1,000 visitors per day.
---

>>>> Hey! Everyone is invited to submit a photo to our Monthly Sea Glass Photo Contest - just click here and follow the instructions closely. <<<<
Lin and I find it exciting to comb the beaches wherever we may be.
We hope that you also can experience the joy of searching for treasures on a beach near you. From the tiniest bit of shell, common glass, or interesting stone to a more exotic piece, each is a real treasure.
Wherever you are in the world, whatever your plans are for the coming month, whoever your favorite companion is, and however you go about doing it...
Happy Hunting!
David and Lin

Did You Miss These Exciting Blogs?
Selected Pages from Odyssey and Contributors:
2015
"Marbles in Sunlight" - January 2015 Sea Glass Photo Contest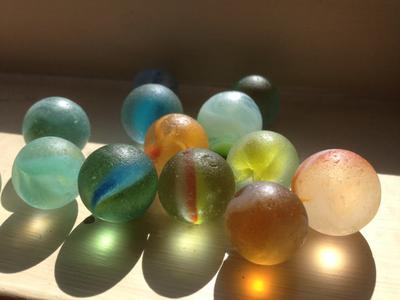 ~ sea glass contest photo was submitted by Suzanne Reichert, Cleveland, Ohio, USA Where was this photo taken? These have all been found along Lake

Continue reading ""Marbles in Sunlight" - January 2015 Sea Glass Photo Contest"



Read more:https://www.odysseyseaglass.com/sea-glass-blog.html#ixzz3UakpAI8W


Please note that Lin and I (David) are only able to keep this newsletter and our website going by the money trickling in from the ads on our site and our Zazzle products.

Please check out these products by clicking on the poster below: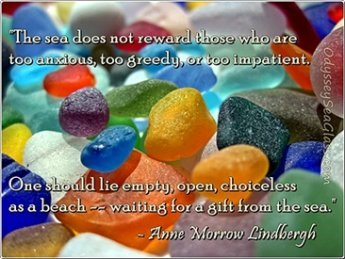 If there are any related products that you would like to see offered, please let us know.

Thanks to all of you who have made it possible to continue running OdysseySeaGlass.com continually since 2008, and....

Happy hunting,