Hi,



Once again, we bring you our specialized weather forecast - sunny smiles, warm hearts, and a great day no matter where.

Lin and I are currently in Maryland, USA.

Our daughter Kelsey and son-in-law Cesar arrived last night from Boliva, so we are all at "Grandma's" house for the time being.

We have been to Brownie's Beach on the Chesapeake, where we found some beads and shark's teeth. Then at the private beach near Grandma's we found more craft-grade sea glass and another shark's tooth, so very interesting and enjoyable times here.

As many of you know, we are selling lots of sea glass and beach finds at some really affordable prices. This sale will go on only until December 5th and then we won't be selling again until mid 2017 at the earliest.

For those of you in the Maryland area, Lin and I are doing an art show featuring our BeachFindz Art. The proceeds will benefit our daughter Kelsey for treatment of major medical problems.

The Art Show will be at the Chesapeake Gallery in Prince Frederick, Maryland. See information at https://www.facebook.com/events/1826642694247918/

To see what sea glass we are selling, take a look at the 140 items on sale today.

click or tap this photo....




In this newsletter, you will find:


New Beach Reports from USA and World

New Pages from our Viewers
First, we would like to say thank you for your interest in our website and especially thank you for sharing your knowledge, photos, and questions with others.
As you know, we rely on advertising to cover the costs of our website. We would love to do without the ads but it's not possible to stay in business without them, and we do appreciate it when you take the time to examine the products offered.
The November 2016 Sea Glass Photo Contest is Open and Running!

Everyone is invited to submit a photo to our Monthly Sea Glass Photo Contest - just click here and follow the instructions closely.

Have you found something weird, strange, or fascinating? If it is related to beach treasures, share it!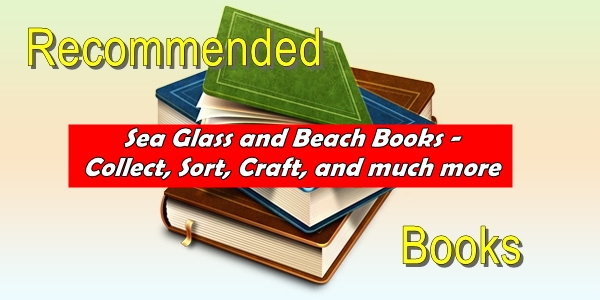 Here are the latest Beach Reports and Photos from around the world:
Selected Pages from Odyssey and Contributors:
---



We hope you have enjoyed this newsletter from us at OdysseySeaGlass.com

We wish you a

Happy hunting,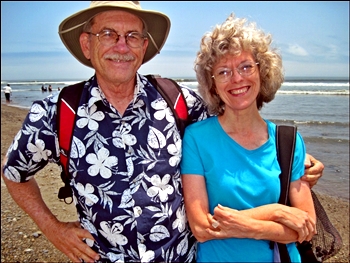 David and Lin