10/25/16 Seaside Park Beach - Exciting find!
by JanetM
(Bridgeport, CT USA)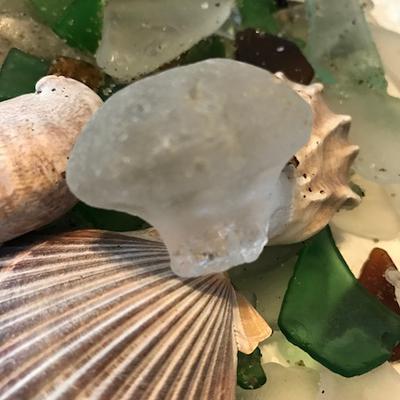 Sea Glass Knob - WOW!!
After collecting 3 lbs.+ of beautiful sea glass, I found this on my slow trek back to my car walking back along the beach at low tide.


It appears to be a very old faceted glass dresser knob.
Or at least that's my guess.
Very exciting!