Hi,



How are things going with y'all today? Along with our viewers from all over the world, Lin and I hope you're having a great week!

We are back in Huanchaco, Peru, South America, our place of residence indefinitely (until there's an urgent need to move).

It is supposed to be warming up here in the Southern Hemisphere. Huanchaco is geographically much closer to the Equator than the Caribbean and Central America, but due to the very cold Humboldt Current which comes up from Antartica, temperatures on the coast of Peru rarely reach the upper 80s.

Summer days are generally around 80F degrees (27C) and winter days around 65F (19C). Today is about 73F so we are in between. With the sun out and humidity it does feel warmer, though.

We had several good days looking for sea glass and a mediocre day since we've been back. Lin found a small very rounded red and a bigger red, a marble, and a greenish-yellow among other nice finds.

Unfortunately, I was messing with a new camera which resulted in getting separated from Lin and missing some of the best photo opportunities.

I'll get some photos right now of some of the sea glass, although they won't be real good as it is cloudy today.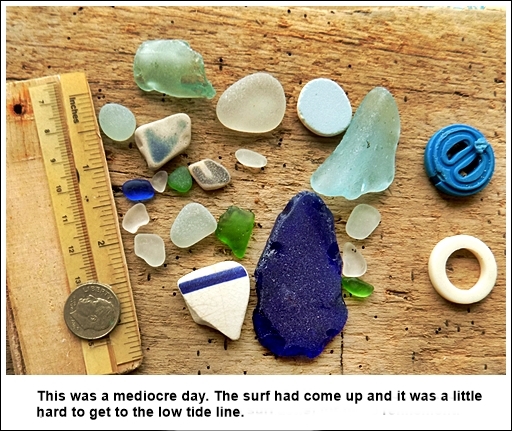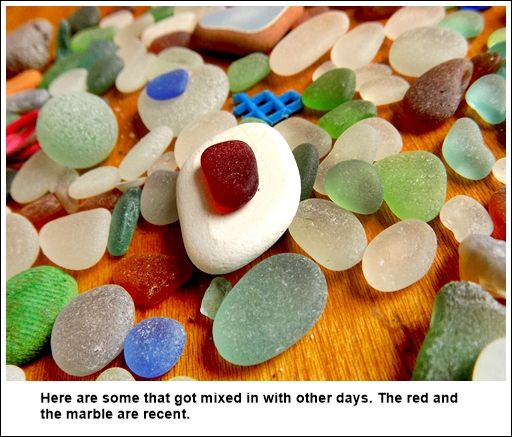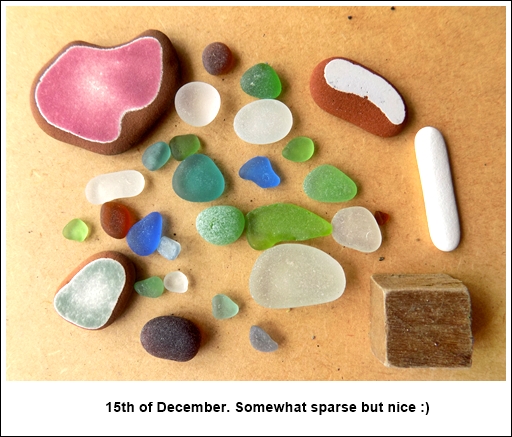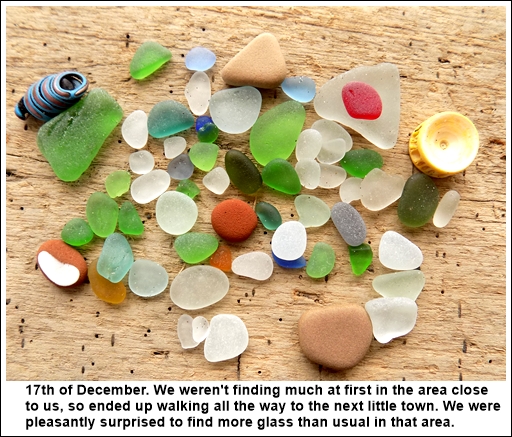 I'm trying to put together some videos on finding beach glass here in Huanchaco and will post a note when they are ready.

Now, on with the newsletter.


The December 2016 Photo Contest is Open and Running!

With only one submissions so far, you have a good chance to win it!

Everyone is invited to submit a photo to our Monthly Sea Glass Photo Contest - just click here and follow the instructions closely.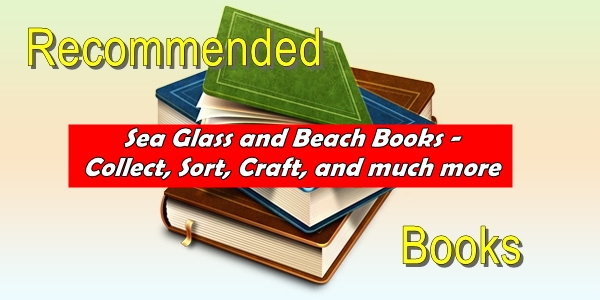 Here are the newest pages and also some you may have missed.
Selected Pages from Odyssey and Contributors:
---



We hope you have enjoyed this newsletter from us at OdysseySeaGlass.com

We wish you a

Happy hunting,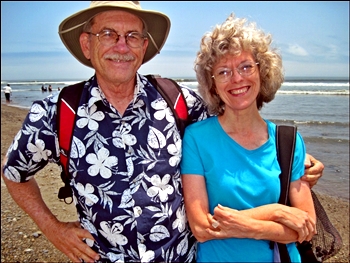 David and Lin