Pure Radiance - December 2016 Sea Glass Photo Contest
by Lisa Toil Brauer
(Chagrin Falls, Ohio USA)
~ sea glass contest photo was submitted by Lisa Toil Brauer, Chagrin Falls, Ohio USA

Where was this photo taken?
I took this picture in my home in Chagrin Falls, Ohio last week.
I picked some of my "specials" as we like to call them and assembled them on a piece of white paper.
I have gathered these gems from Mentor Headlands, Ohio and Geneva on the lake, Ohio. Each one I found I would yell out " I found a purple!!!" It's like winning the lottery.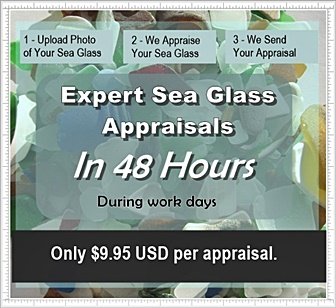 What kind of camera and/or lens did you use?
I took the picture with my Samsung Galaxy phone and felt it came out beautifully. Sometimes it is difficult to capture the true colors of beach glass with the right lighting, etc. I feel this truly shows the absolute beauty of rare pieces.
I am absolutely obsessed with hunting Lake Erie glass!! I could spend hours searching and it will still feel as if only a few minutes passed.
I wish more people could find the pleasure I do in this past time.
~ sea glass contest photo was submitted by

Lisa Toil Brauer

, Chagrin Falls, Ohio USA