Hi,



There's been a lot of discussion about what are the top ten, top five, or whatever beaches for sea glass. Lin and I even have a page where you can give your opinion, and we invite you wholeheartedly to give your opinion - Top Ten Beaches for Finding Sea Glass.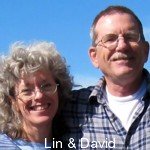 But what we've found while crusing the internet is that the lists of best sea glass beaches just don't cover the bases - they are either incomplete or downright inaccurate.


Here's what you'll find in this edition of theOdyssey Sea Glass Newsletter.


The Top Five Problems with Best Glass Beaches Lists
Few are based on first-hand knowledge

by an experienced sea glass collector.
In some cases,

what makes the beach a good sea glass beach

just isn't stated.
The

lists don't differentiate between mediocre glass

, good sea glass, and fantastic sea glass.
There are

few or no photos

to substantiate the claims of what are the better beaches.

Sources aren't listed

(for example, a list of top 5 coffees would be worthless if the source was my neighbor Joe. The same is true of beach sources.)
The Real Problem with Lists
Real problem #1 is that it isn't possible to compare beaches. It's like apples or oranges, which is best?

Actually, it just isn't possible to make a "1, 2, 3," list of best beaches because each is so different in at least the following factors:

The colors - rare or not
The amount of sea glass - lots or little
The quality of the sea glass - nicely tumbled and frosted, or raw and unfinished
Is the beach known enough to even make it to a list
Is it accessible to you and me
In spite of the difficulties of making a list of best sea glass beaches, likely any serious collector will rate one beach the top beach in the world at the current time:

#1 Sea Glasser's Destination - Seaham Beach, England
As the old saying goes, "the proof is in the pudding." There are many photos, first-hand reports, and the beach is accessible to the public.
To find out more about Seaham Glass Beach, see these links to many amazing photos and reports.

Winner of the February 2013 Sea Glass Photo Contest

An honorable mention goes to
Kerry
in Massachusetts for photo "
Sea Treasures
" which also garnered many votes.
Bugle Call
If you have a special arrangement of sea glass colors, we would love to see it. On our Sea Glass Forums page, there are several different photo forums where you can upload your sea glass colors.




New Subscribers

For those of you who have just recently signed up, this portion is especially for you.



If you are a new subscriber, you will enjoy the story and photos at the Glass Beach Special.



If the above link doesn't work in your email, copy and past this into your browser:



https://www.odysseyseaglass.com/hcaebssalg.html




Have you missed out on the new pages and blogs at Odyssey Sea Glass?

Check them out quickly and easily on our Sea Glass Blog or take a look at a selection below that you might have missed.

Happy hunting to all!



David and Lin Schneider


OdysseySeaGlass.com


Did You Miss These Exciting Blogs?
Selected Pages from Odyssey and Contributors


If this information has been interesting, entertaining, and/or helpful, please remember to click the "Like" or other buttons at the top of each page to share your favorites with your friends.

And by all means add your comments at the bottom of most pages.



Thanks!