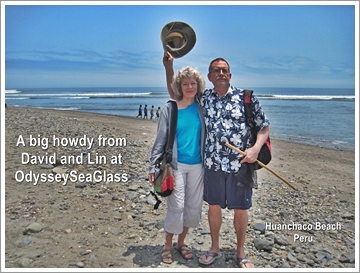 We hope you are feeling great with a positive attitude. Sometimes that's a little difficult, but the effort pays off.
Lin and I are moving to Maryland to be near our daughter's family and Lin's mother. Many of you are in the same situation - urgent family medical emergencies are demanding much time and on-the-spot help. These are part of the responsibilities of life that we take very seriously.
In a lighter vein, weather (don't we always mention this :) is crazy again. After some of the coldest days in recent history, places on the East Coast of the USA are expecting unusually warm and beautiful conditions.
How is it in your area?
Let us know on our Odyssey Sea Glass Facebook page >>>

Here's what we have in this newsletter.
In This Newsletter
Our (Lin and David) Sea Glass etc For Sale

Latest Posts of Sea Glass from Around the World
Our Sea Glass and Beach Finds Store
Click on tap on the following list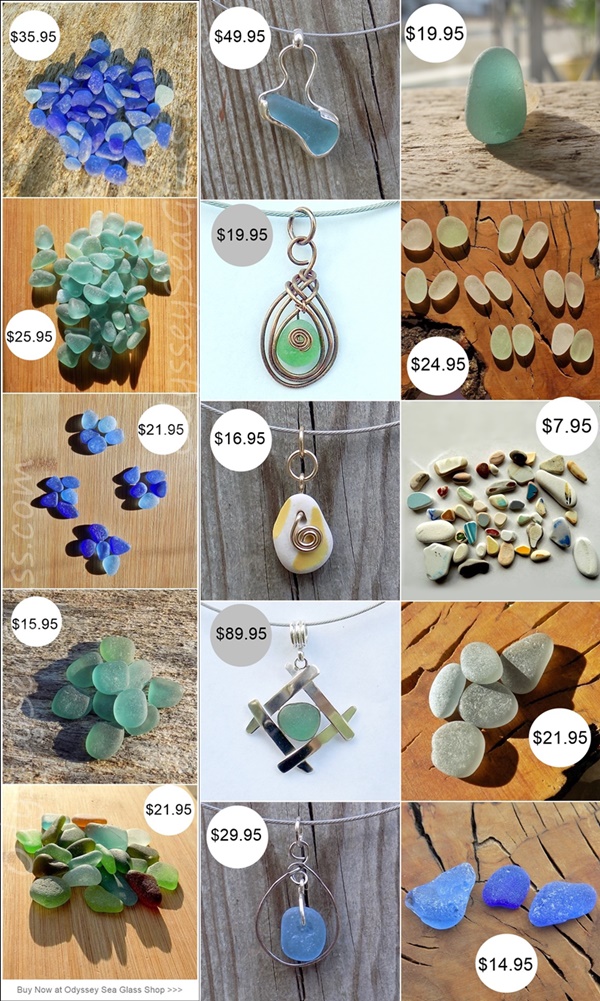 We continually get reports and identification questions about sea glass etcetera. You can check out these....
New Posts with Photos and Sea Glass Reports from Around the World
Feb 11, 2018
"Sea my happy place"
This is a old six pane window I had found at a antique store and purchased it to decorate with my sea glass. The sea glass I found on our beaches in
Continue reading ""Sea my happy place""
Feb 11, 2018
Deep purple with snow flakes?
Very deep purple. Looks like it has snow flakes.
---
We hope you have enjoyed this newsletter from us at OdysseySeaGlass.com
We wish you a
Happy hunting,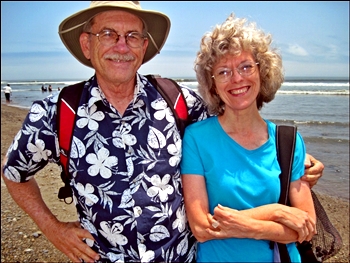 David and Lin