12-04-13 Huanchaco Beach Peru Beach Finds
by David & Lin
(Huanchaco, La Libertad, Peru)
Here's the big blue sea glass again
~ submitted by David and Lin of OdysseySeaGlass.com in Huanchaco, Peru

Lin and I were at the beach on a very nice day yesterday and found some sea glass as well as the "Mermaid's Purses" shown above.


Actually, I (David) didn't find much sea glass, just three or four small whites.

I find that my eyes are getting worse as I get older in the sense that colors don't jump out at me.

Although I don't notice the pebbles etc being blurry, when I bend over just a little, my eyes seem to distinguish colors much more rapidly. But my back just doesn't handle bending over like that very well.

Anyway, Lin's eyes are six inches closer to the treasures
,
so she doesn't have to bend over to see the sea glass (that's my reasoning anyway).
Not to mention that she is 11 years younger.
Today, however, her neck is really hurting, so when we go to the beach in a few minutes, she'll be doing the spotting and I'll have to the picking up and photos.

The "mermaids purses" shown in the photo above are actually leathery cases containing either:

Shark eggs or

Skate (ray) eggs.
Which is it? Consider the following information.
The young sharks of some species, like the dogfish (shark) and the catshark, lay these things and leave
them to float in the sea.
The young sharks, "pups," are nourished by yolk in the egg case. Later, one side splits and the young sharks come out to grow up and scare people like you and me.
Wikipedia shows the following photos of and skate casings:
Egg Casing of a Skate
Egg Casings of a Small-Spotted Catshark
The
British Marine Life Study Society
describes the Dogfish (shark) common on England's coasts and includes photos of egg casings similar to ours.
Jim Hall, the author of the page on Dogfish egg casings states that he has successfully raised sharks from the "pups" he has released from shark egg casings.

On his page, Jim Hall shows photos of several different shark egg casings as well as those from skates. These casings are very similar to the photos above.

Our conclusion?
We've reached the definite and non-controversial conclusion that what we found today is... either the egg casing from a skate or the egg casing from shark.
Perhaps one of our readers can add some information to help us determine which it is.
Happy hunting,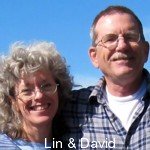 ~ submitted by

David and Lin Schneider
PS -
If this information has been interesting, entertaining, and/or helpful, please remember to click the "Like" or other buttons at the top of this page to share this with your friends.

Thanks!