Sea Glass Okinawa, Japan - Tucuchi Beach, Torri Beach
by Cheryl Paradine
(USA)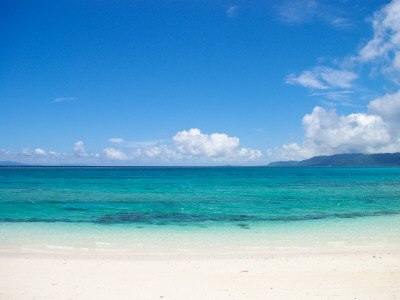 Sea glass report Okinawa Japan


~ By: Cheryl Paradine, USA
Visiting the Island of Okinawa, Japan for the first time...I first heard of sea glass. I searched the Internet and discovered all about it and how addicting it can be searching for it! I spent 5wks visiting my daughter and family and began a new hobby! I lost count how many hours and times we went to several different beaches. I soon had a good start on my collection!
I discovered that there are a lot of
brown
pieces, probably beer bottles. I also discovered lots of
white
or clear frosted pieces as well. I found
emerald green and lime green
pieces, but they were mostly tiny pieces. I also found a couple pieces of cobalt blue....my greatest finds were one purple, and one yellow piece. It's hard to believe how excited one gets during their search and find!
One important note...I quickly discovered the difference between an
unseasoned and seasoned
piece of sea glass! I actually felt like I was saving pieces for future sea glass hunters by throwing the unseasoned pieces back into the sea!
Sea Glass Beach Rating:
--- Fair- 1 to 4 pieces of jewelry grade sea glass found per hour
, although I found a lot more than 1 to 4 pieces per hour!
Both of the beaches I mentioned are safe park beaches with lots of shells, corral, and sea glass...although Torii Beach is on an Army Military Base...you would have to have access to visiting this beach. These are both located on the Southern West Coast of Okinawa....otherwise known as the East China Sea. Happy hunting!
Map of Okinawa Islands, Japan:
View Larger Map
Take a look at more Okinawa Sea Glass submissions:
by Chad Charlton - Okinawa, Japan This photo was taken in Okinawa japan, after a day of hunting on a beach we come to call glass beach, near Camp Schwab.
Aug 2, 2011 ... (okinawa japan). Okinawa Sea Glass. took this photo inside my house using the natural sunlight coming through the bedroom window. picture ...