Home - Buy Sea Glass - White Jewelry Sea Glass
White Jewelry Sea Glass
NOTE: Lin and David only sell sea glass at certain times of the year.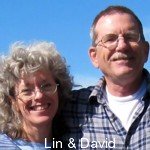 We have sold thousands of pieces of sea glass as well as sea glass jewelry and art over the past few years. However, we now live most of the year in Peru, South America, and aren't selling yet from Peru. 
The listings and/or other information will give you an idea of prices on sea glass when we do sell. The sea glass shown is not available at this time.

We also have an online store at Etsy - again, not actively selling at the present time.
To know when we do start selling, keep up to date with our free newsletter and/or our Facebook page.
Stock#: PS1379

Category: White Sea Glass from the Strait of Juan de Fuca, Washington State

    Top drilled, includes driftwood and shell
    Grade: Extra Large Jewelry A
    Color: White
    Pieces: 4 
$12.95    (Sales temporarily suspended)

---
Stock#: PS00105

Category: White Sea Glass from the Strait of Juan de Fuca, Washington State

    Grade: Jewelry B
    Color: White
    Pieces: 5

Photo is a sample. Actual pieces vary slightly from what is shown.
   
$4.95  (Sales temporarily suspended)

---
More Photos - One
Stock#: PS00101h

Category: White Sea Glass

    Grade: Jewelry B
    Color: White
    Pieces: 16  

$4.97   (Sales temporarily suspended)

---