Any guesses??? Listerine?
by Kat
(Big Island if Hawai'i)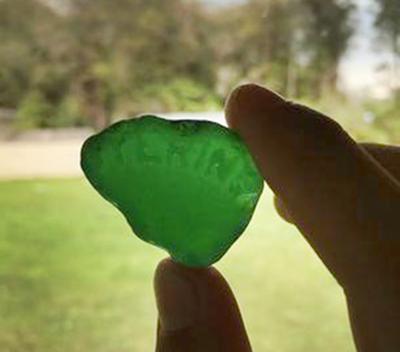 Could this be a listerine bottle shard?
Aloha from the Big Island of HAWAI'I


My question for you today is regarding this picture of a piece of sea glass found in Hilo on the beach of an old Sugar Mill.
Looks like it could have been an old Listerine bottle ("STERINE"?).
Can anybody help identify this beautiful piece of beach glass?
Your help is appreciate to help me solve this mystery. Lol
Much Mahalo- Kat