Are these floral marbles?
by Liz
(Old Lyme, Ct, USA)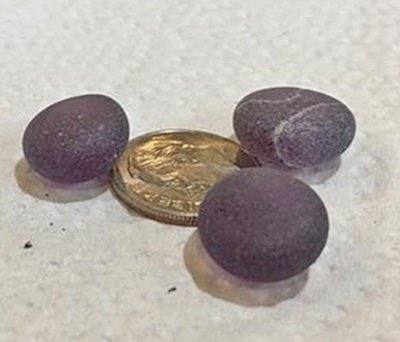 One side is a little flat.
Niantic Connecticut - Id floral marble?
May 2018
My daughter and I found these 3 purple pieces over 2 days on the same beach in Niantic, Ct over Mother's Day weekend.
I kept telling her all I wanted was a marble for Mother's Day and she found the 1st one Saturday.
We went out again Sunday and found one apiece.
~ submitted by Liz