Australian beach sea pottery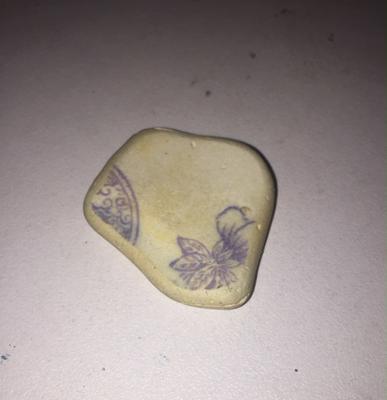 I cant remember when I found this or where, sadly, but it was a few years ago and on some beach in Victoria Australia. Its got a flower and a part of a circular pattern on it. Also on the otherside is a groove thing.
Join in and write your own page! It's easy to do. How? Simply click here to return to Photos Catch of the Day.
---