Guantanamo Sea Glass Beach Update Cuba
by Justin
(Guantanamo Cuba)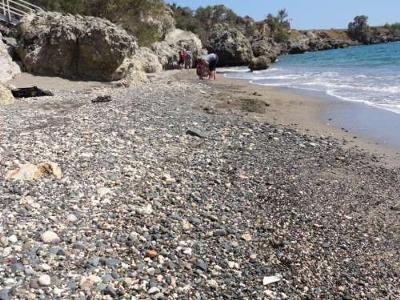 People collecting sea glass at Guantanamo Sea Glass Beach
Hey David,


A few years ago, I left a comment about some sea glass beaches in Cuba and said I'd get you some pictures.
Somehow, every time I went out there afterwards I always forgot to bring the camera.
After five years here, I'm leaving GTMO next week; so I grabbed the camera today and drove down to glass beach to take a few pictures.
I don't know if you can use them or not, but I didn't want my conscience to be plagued for never sending these things. ;)
Take it easy,
--
-Justin