Help! Is it piece of a pirate rum bottle or is it wishful thinking?
by Tracy Byrd
(Greenville, SC, USA)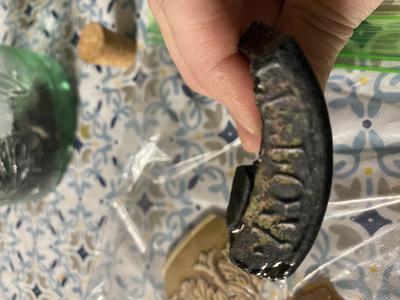 The piece looks really old from the writing on the bottle. The glass is extremely thick.


I found the piece on Edisto Island, Edingsville Beach, in S.C. There was an extremely large plantation home that sat on the edge of the island that was destroyed during a hurricane in the early 1800s.
You can find bits of pottery there, if you are lucky, but I've never found anything like this. Maybe it's nothing, but you never know.