Identification Brown Layer Red Sea Glass
by Bev
(New Zealand)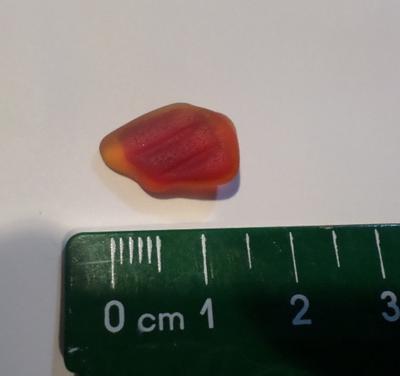 1 - Brown sea glass with red layer and grooves
~ sea glass photo submitted by Bev, New Zealand, April 2017
1 - Red and Brown?
2 - Gray?
Near Thames, New Zealand
1 - I would like to know what this piece may have come from.
It is light brown glass with red on one side, with two indented stripes.

It was found on a beach near Thames, New Zealand.

2 - I would love to know where this may have come please.
This piece of greyish glass was found on a beach in New Zealand.

It is smooth on one side, and has a small whitish thing on one edge, which seems to be inside the glass. Have tried to show this in a photo.

The piece is 1.2cms thick.

~ sea glass photos submitted by

Bev

, New Zealand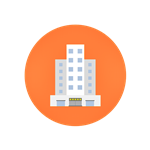 Hotels in Thames
Wikipedia says:

Thames is a town at the southwestern end of the Coromandel Peninsula in New Zealand's North Island. It is located on the Firth of Thames close to the mouth of the Waihou River.

MAP:

Many people migrated to Thames at its peak during the gold rush, and it was soon the second-largest city in New Zealand (the largest being Dunedin then Auckland). However, as the gold began to diminish, so did the number of inhabitants, and although Thames never shrank, it has never grown much either.

It is still the biggest town on the Coromandel Peninsula on the North Island of New Zealand.
Scroll down for comments...