Is this Flow Blue pottery?
by Michelle L.
(Southington, CT)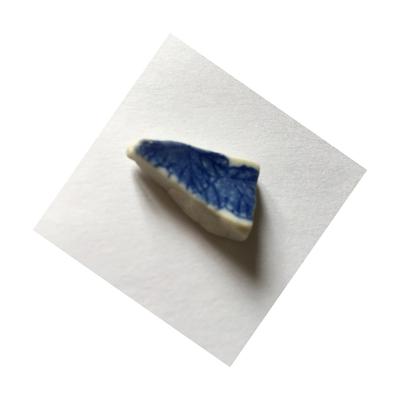 Inside of piece
My daughter found this in shallow water during low tide at Craigville Beach, MA. We were on the hunt for sea glass. But instead of looking on the beach for it, she was past the surf.


She saw something blue shimmering in the water and thought it was some sort of blue sea glass. Blue instead she picked up a pottery piece.
We tried doing some research, but found nothing like the leafy design on the piece.
Can anyone help authenticate it please?
-Thank you :D