Lavender glass bottom shard - marked something "LY" then "11th"?
by Courtney
(Murrells Inlet, SC)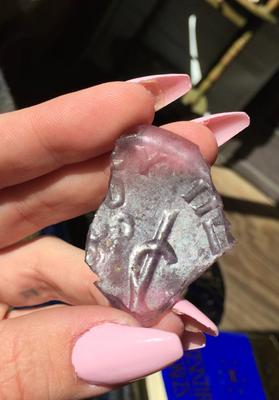 The letters I can make out include a Y and the numbers 11. With a superscript after the 11 underline which leads me to believe maybe it says 11th? There is also a logo of intertwined letters or symbols but I cannot make them out. The color is an amethyst.