Lower St Lawrence, Quebec
by Louise Vachon
(Rimouski, Quebec)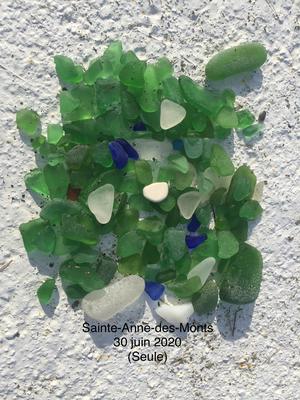 Newly addictive to finding sea glasses, I have been exploring many beaches around from St jean Port Joli to Ste Anne des Monts, and Gaspé.


I hope to keep searching these treasures till snow come, then this winter, I will use them to make some projects that I am very excited about.
Because of this new addictive pass time, I have found great beaches around my town that I did get to know before !
I even got my 6 grand children to search sea glasses with me! We had such a great time. Can't wait to do it again with my little ones next summer.