May I know if this bottle have a value?
by Emmanuel Robles
(Ifugao Philippines)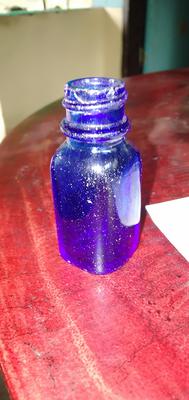 Please help I want to know what kind is this bottle? Found in the Ifugao Philippines.
Blue bottle found somewhere in the Philippines.
Join in and write your own page! It's easy to do. How? Simply click here to return to Identify Your Sea Glass.
---