My first time looking for Sea Glass I found a marble
by Jim
(Puerto Vallarta Mexico)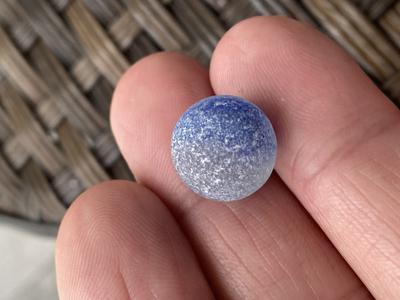 Not 100% Round by touch
Found Feb 2020 in Puerto Vallarta Secrets Beach. Clear and Blue Marble. Picked it up and it is 99% round.


Apparently this is rare. Any info would help my curiousity. Thanks!
Join in and write your own page! It's easy to do. How? Simply click here to return to Identify Your Sea Glass.
---